The cPrime Team
Our Executive Leadership
cPrime means exceptional leadership.
---
cPrime is not your typical project management consulting company. We are a team of highly skilled, highly experienced, highly valued project managers. When you work with a cPrime project manager you not only get an expert in project management, you get the collective experience of all our cPrime team members.
Zubin D. Irani, PMP, CSM, ITIL,
CEO
Zubin Irani has over 11 years experience managing complex IT implementations. Zubin has managed a wide variety of application deployments with tight back-end integration, on projects ranging from 5 to 400 team members and budgets ranging in size from $100K to $120 million. He has managed projects for Deloitte Consulting, AT&T Wireless, VISA, HP, DirecTV, Agilent Technologies, Walt Disney (Stores and Theme parks), Pacific Life, and JP Morgan Chase.

Zubin's technical experience covers J2EE, .NET, Siebel, Oracle, SAP, Retek, SeeBeyond, Vitria, ATG Commerce, Interwoven, CA User Provisioning/ServiceDesk, Compuware VantageAnalzyer, and Mercury Monitoring Suite. He has a tremendous amount of experience working on projects that cover a variety of business functions across the various business lines, Order Management, e-Commerce, Supply-Chain, Marketing, Sales, Legal, and Customer Service.

Connect with Zubin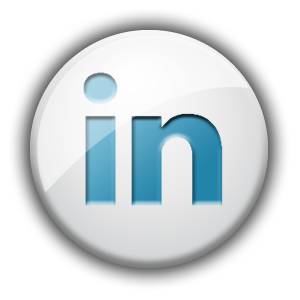 Community Involvement
V. Chris Holbrook, MBA, PMP, SCPM, CSM
Co-Founder
Von Christopher Holbrook "Chris" is a Project Management Professional PMP with over 15 years experience managing large projects and programs. Chris has managed a bevy of projects from IT infrastructure rollouts, facilities and datacenter builds, application development to enterprise software rollout projects ranging in size from $1 to $100 million dollars. He has managed projects for HP, Electronic Arts, Polycom, Siebel/Oracle, CNET, Unisys, SAP and Visa to name a few.

Chris's education includes a double bachelor's degree in English and Economics, a certificate in project management from the University of California, Irvine, an advanced certificate in project management (SCPM) from Stanford University and is a Certified Scrum Master (CSM). Additionally, Chris has a MBA from both Haas School of Business at UC Berkeley and Columbia Business School in New York

Connect with Chris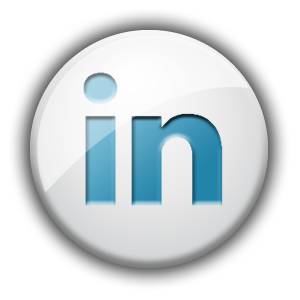 Community Involvement
Kimberly Yang, CSM
Senior Vice President
Kimberly Yang has 10 years experience in IT staffing and has been acknowledged for her outstanding performance at top IT staffing companies such as TEKsystems, Robert Half International and Kforce. As the #1 recruiter at TEKsystems, she cultivated relationships with customers such as Verizon, T-Mobile, Williams-Sonoma and Nextel on her way to multi-million dollar gross margin growth.

As a Managing Director at Kforce, Kimberly spearheaded new business at clients such as DirecTV, Wilshire Media Group, Farmers Insurance, CBS Radio and NBC Universal. Kimberly inspired her teams to further growth under recessionary conditions, and led her teams to win national recognition by Kforce North America.

Kimberly graduated from the University of California, Berkeley with a BA in Mass Communication.

Connect with Kimberly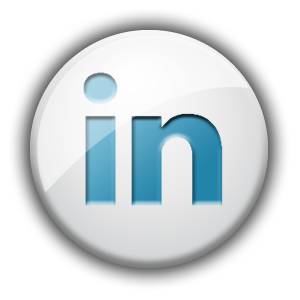 Community Involvement
Brandon Huff, PMP, CSM
VP of Strategic Services
Brandon Huff has almost 10 years of experience managing large application, infrastructure, and process development/improvement projects for companies like Cisco, PayPal, Align Technology, and Hitachi. He has managed projects over $10 million dollars and programs over $100 million dollars . He has experience successfully developing PMOs including process development around change management (CMDB), project prioritization/approval, procurement, asset management, and resource management.

Brandon earned his bachelor's degree in Business Administration from University of the Pacific. He is a Certified ScrumMaster and has mentored project managers in multiple organizations.

Connect with Brandon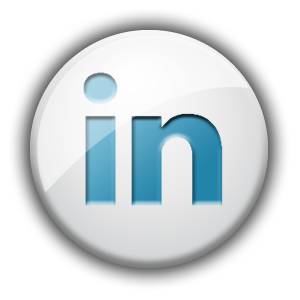 Community Involvement
Monte Montoya
VP of Marketing and Sales
Monte has over 11 years experience managing strategy and implementation in the digital marketing space. Working as an account manager at a fast paced agency, he managed multi-million dollars of advertising spend across Fortune 500, B2B and B2C clients such as Bass Pro Shops, FICO, myFICO and Fossil. He's known by peers and clients, for his unique ability to utilize innovative techniques to stimulate demand for products and services. He played a critical role in the launch of cPrime Training, quickly establishing a foundation for the new business venture, successfully developing brand awareness and securing cPrime as the leader in the IT Project Management training space.

Monte's deep experience in marketing has allowed him to leverage Search Engine Optimization (SEO), Pay-Per-Click(PPC), Email, Re-Targeting, Display Advertising and Web Design to build brand awareness while driving revenue. His lead generation ability created a strong footprint in the niche IT market.

Connect with Monte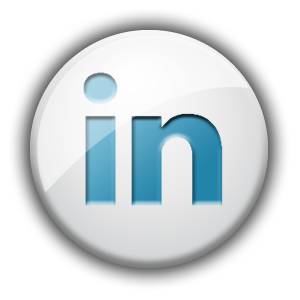 Stedman Ng
VP of Finance
Stedman Ng has 10 years experience in Accounting and Finance. While at Ernst and Young, Stedman performed financial audits for public and private companies. In private industry, Stedman transitioned from an accounting manager to finance manager, supporting one of the largest REITS through the credit crisis.

MStedman's experience covers financial reporting, operational reporting, budgeting, forecasting, debt covenant compliance, financial analysis and financial modeling.

Stedman graduated from the University of Southern California with a BS in Accounting.


Colleen Corning
VP of Delivery Services
Colleen brings more than 20 years experience in the IT and Services industries, including process development, portfolio management and executive leadership. Working at both start-ups and global corporations, she has worked collaboratively with cross-functional teams to design and refine processes that have helped scale organizations, design delivery models, improve operational efficiency, and increase customer satisfaction.

Colleen has helped a number of companies grow. In the late 90's, Colleen was part of a core team at Gartner that worked across business lines to define the process to convert Gartner research to online services for the first time. At ACNielsen, she was part of the leadership team that established what is now known as Nielsen Online, helping to expand the business to 26 countries. As VP at the Nielsen Company, Colleen worked enterprise-wide, with teams across the business to redesign the delivery process for their online services. She began her career at Compaq Computer (now HP) in organizational development.

She has a Bachelor of Science degree from Oregon State University.
Chuck Badger
Managing Director
Chuck has 16 years experience in corporate and contingent staffing. Chuck is recognized by peers, clients and candidates as an "outstanding" recruiter with an uncanny ability to identify top talent. Chuck has helped staff Fortune 500 giants as well as Bay Area startups grow from inception to house hold names by identifying and acquiring their most precious resources. Chuck has also been a Chairman's Club winner for his performance at companies like Nelson & Associates and Accountants Inc.

Chuck's recruiting experience is broad and includes excellent knowledge of IT Project Management, Development and Operations roles including Executive level placement. Chuck also has deep industry knowledge in Telecommunications, Financial Services, dot.com, and High Tech Manufacturing. Chuck holds his Bachelor in Industrial / Organizational Psychology from Fitchburg State University in Massachusetts. Chuck is very active in the Silicon Valley and San Francisco Project Management Institute.

Connect with Chuck
Kevin Thompson, Ph.D., CSM, PMP, CSP
Agile Practice Lead
Kevin has a doctorate in Physics from Princeton University, and extensive background in managing software development projects. He specializes in training individuals, teams, and organizations in agile development. Dr. Thompson helps companies make the challenging transition to agile development by working with development teams and business stakeholders to identify their needs, define the right process for the business, determine the steps needed to implement the process, and work through the steps successfully.
Our Professional Services Team
Our mission is to staff your projects with exceptional professionals.
---



Chuck Badger

Managing Director

chuck.badger@cprime.com 650.931.1647




Khursheed Irani

Director of Recruiting

khursheed.irani@cprime.com 650.931.1653




Kevin Gadd

Senior Recruiter

kevin.Gadd@cprime.com 650.931.1956




Michael Reisman

Senior Recruiter

michael.resisman@cprime.com 310.807.5452




Kimberly Yang

Senior Vice President

kimberly.yang@cprime.com 310.807.5450




Amanda Beverly

Training Sales Manager

amanda.beverly@cprime.com 650.931.1651




Ana Gonzalez

Strategic Account Manager

ana.gonzalez@cprime.com 650.931.1648




Asha Elmore

Sales Associate

asha.elmore@cprime.com 650.931.1646




Liza Ridgway

Sr. Engagement Manager

liza.ridgway@cprime.com 650.931.1955