cPrime Celebrates 10 years
Lots of cheese and a little Tipsy – now that's a party!
This October, cPrime celebrated ten years of helping teams do what they do … better! From our roots in Project Management Consulting to our journey into the world of Agile, cPrime has made itself indispensible to teams who seek improvement, efficiency and positive change. However, with these two big cheeses at the helm, it would be hard to be anything less than innovative: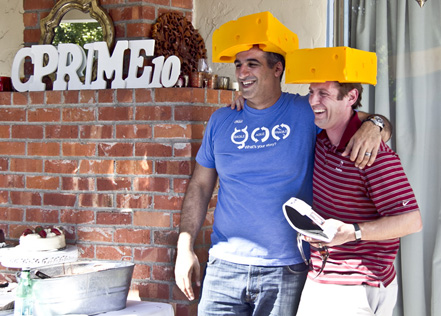 Speaking of cheese, check out Tipsy hamming it up in front of the gang for our big group photo.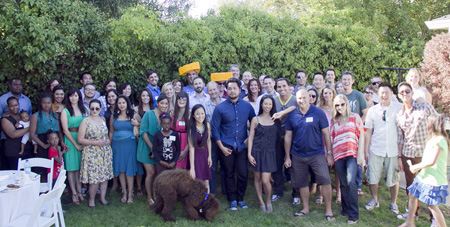 In addition to our two 'big cheeses' and our mascot, Tipsy, this is just a sampling of cPrimers – many of our talented consultants were out in the field and couldn't make it back for the celebration. Don't worry, we had a margarita or two on their behalf.
This BBQ was much more than cheese platters and specialty drinks, though. In true cPrime fashion, it was a come one, come all event. Our fabulous instructors and coaches mingled with founders, recruiters and support staff alike. From a bouncy house to southern BBQ and cocktails, there was something for everyone at this celebration, and plenty to celebrate as well!
Over the last 10 years, we have seen a continued reinvention of our business. Our Agile practice is evolving & iterating constantly with the release of RAGE and Advisory services. Our Tools Practice is blossoming by strengthening partnerships with Atlassian and VersionOne and our Staffing group is penetrating clients deeper than ever. We attribute these wins to our talented, hard-working and inspirational teams that drive our organization to be best in class.
Here are some cPrimers and their families showing some cPride in our photo booth…