Our approach to being your Splunk consultant is to aggregate all of your organization's informational artifacts and deliver solutions to monitor and forecast your most challenging KPIs.
Architect / Install / Configure
We can optimize deployments and help guide best practices for deployment and configuration
Get more value out of Splunk
Splunk's "big data" analytics value compounds when integrating additional data sources – lean on us to guide you
Splunk Enterprise
Hosting – If you don't want to go through Splunk's Cloud SaaS offering or if you host it yourself, we can help support this!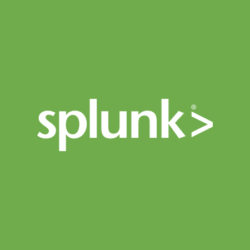 Splunk'ing Jira for Deep Insights Into Application, Database, and Server Health Trends
We will discuss many common performance problems that he has experienced over the years as a Jira administrator, which inspired him to explore methods to track and correlate historical performance metrics and to provide actionable and predictive metrics to avoid...
VIEW RESOURCE
DevOps Metrics to Monitor Software Delivery
DevOps solutions for business agility and cloud computing are tying together increasingly complex tools, environments and solutions that can be...
View resource
What is your DevOps Team Actually Doing?
This presentation, by Cprime's VP of DevOps, Brandon Cipes, was used at the 2018 Splunk Conference. During the course of...
View resource
Let's consult your needs