Quickly Identify Innefficiencies
Identify and remediate delays and bottlenecks to improve processes with a modern, connected tool stack.

Enterprise Metrics & Intelligence
Optimize analytics, metrics, and reporting across the toolchain to drive better decision making.

Improve Quality and Speed
Implement end-to-end traceability to improve software quality and speed by diagnosing problem areas and tooling opportunities.
What it is:
Our solution architects work with you to identify the flow of value through your people, process and technology to zero in on inefficiencies, bottlenecks and gaps. We then assemble a recommendation readout to provide clear and specific suggestions and a roadmap to remediate issues.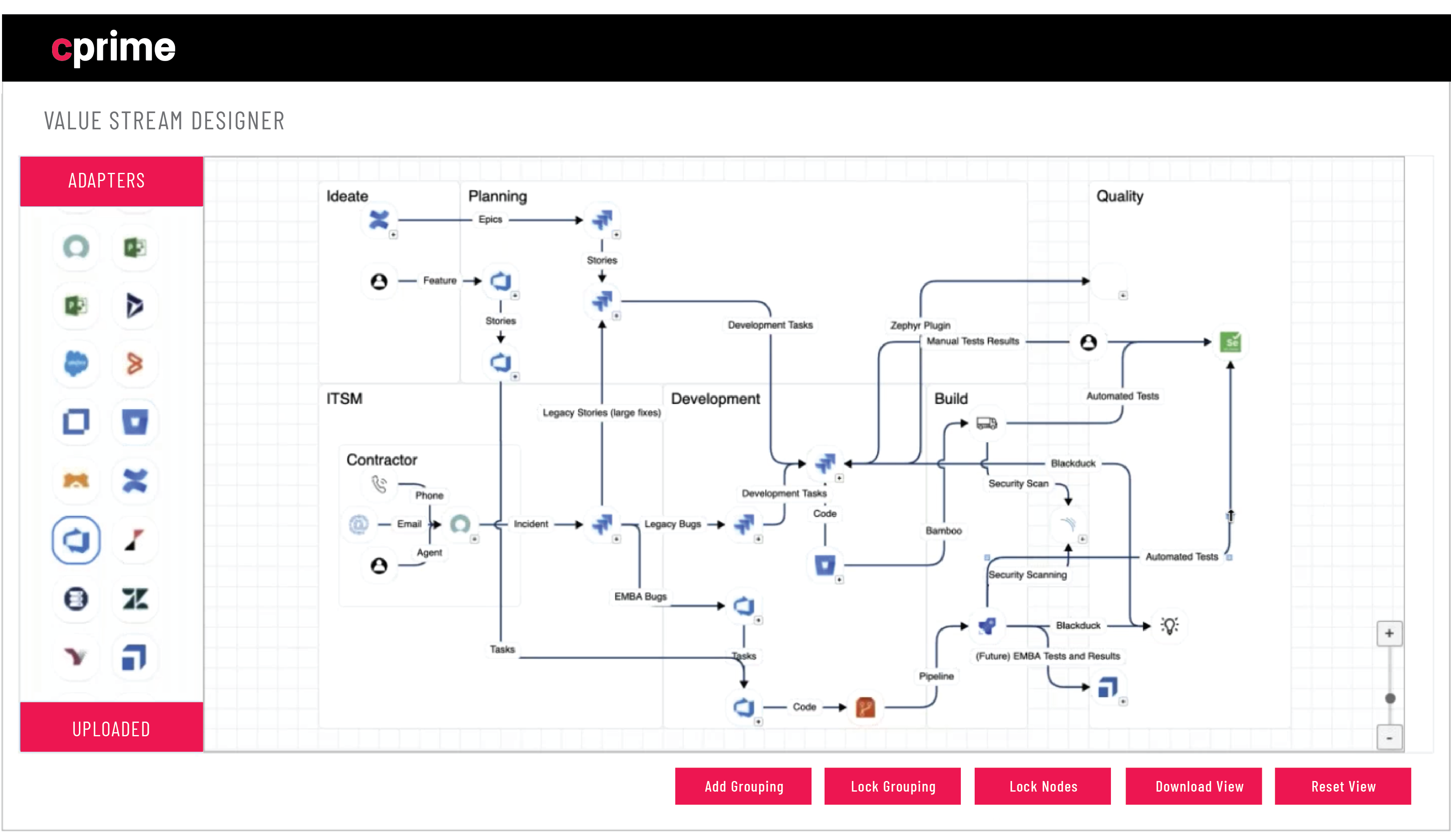 Activities
Identify and understand existing processes, technology and work items across your software value stream
Identify the current data flow of work items as well as potential bottlenecks, inefficiencies, or waste along the value stream
Detail a roadmap of future state, optimal tool usage within your toolchain value stream
Identify a strategy to automate applicable tasks in your value stream as well as strategies to eliminate waste, improve quality, and deliver faster
Recommend feature functionality usage of existing tools to optimize throughput
Recommend integrations and flow between existing tools for increased visibility, traceability and reporting
---
This offering is best suited for C-level and VP title stakeholders who are eager to optimize efficiency at a strategic level as well as a director-level stakeholder to guide and provide context for the assessment.
Sign up for a FREE Assessment here: