More Course Details
Date:
Dec, 6 2018 9:00 am - Dec, 7 2018 5:00 pm
Location:
New York - Attune, Formerly MicroTek
180 Maiden Lane
Suite 1102
New York, NY 10038
Get Directions
Instructor:
Michael Nir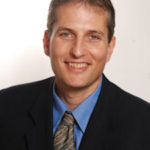 Agile coach, speaker and author. He has been helping organizations overcome business challenges and deliver value, for over 16 years. Michael is passionate about Gestalt theory and practice, which complements his civil and industrial engineering background and contributes to his understanding of individual and team...