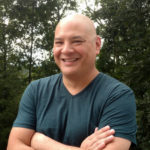 Chris Li
Chris Li is an energetic and passionate Certified Scrum Trainer® whose recent focus has been on designing and delivering interactive and immersive learning experiences for professionals looking to expand their Agile mindset.
Writing code was Chris' focus for many years, having started off with early web applications built on classic ASP and continuing with functionality built in .NET using C#. These engagements provided an opportunity for him to keep up with the latest tools and techniques. His passion in technology was always the database tier, having spent time as a development and enterprise level database administrator and engineer for Microsoft-related technologies.
Chris has worked for several engaging and collaborative customers in both commercial and federal engagements. His close work with the Department of Defense and Department of Homeland Security give him a unique perspective into organizational change and technical delivery. By combining strong technical leadership with an emphasis on professional development, Chris has always focused on the personal and professional growth of his co-workers.
Certifications
Certified ScrumMaster® (CSM) | Certified Scrum Trainer® (CST) | Certified Scrum Product Owner® (CSPO) | Certified Scrum Professional - ScrumMaster (CSP-SM) | Certified Scrum Professional - Product Owner (CSP-PO)
Instructor's Upcoming Classes:
Location
Date
Price
Register
Washington, DC
December 17-18, 8:30am to 5:00pm