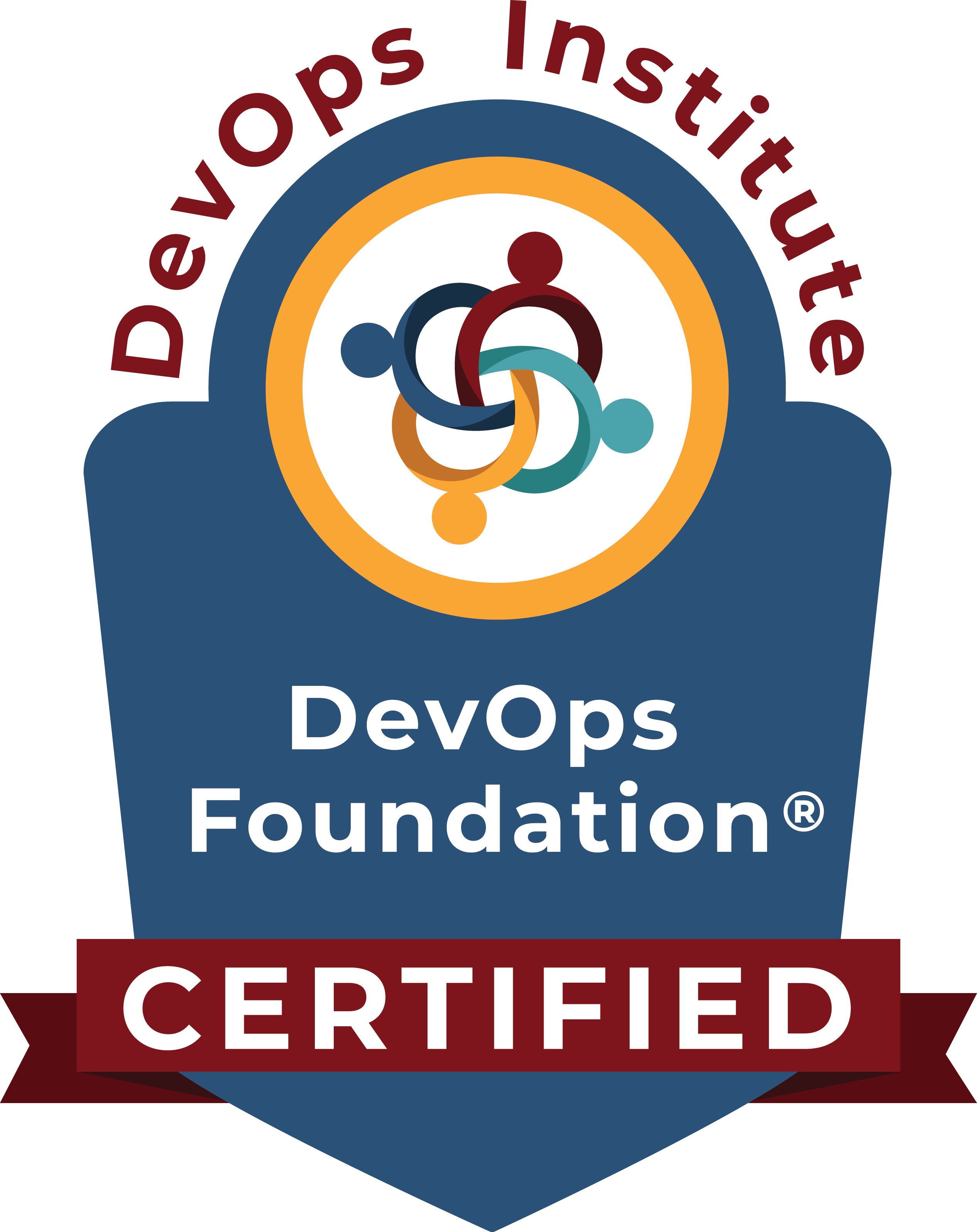 DevOps Foundation Certification (DOFD)
Certifying Body
DevOps Institute
Experience Level
Foundation
Role/Function
Agile Methodologies
Requirements
Required course: None
Recommended course: DevOps Foundation
Costs
The cost of DOFD is $245 USD if taken on its own, one attempt is included for free with course tuition.
Recertification Requirements
To maintain the highest quality learning for our community, DevOps Institute Certifications expire two years from the date of completion. Members can maintain their certification by participating in the Continuing Education Program and earning Continuing Education Units through participation in learning opportunities.
Exam Details
Passing score: 65%
Time limit: 60 minutes
Number of Questions: 40
Format: Multiple Choice
Language: English, French, Spanish, German, Chinese, Polish