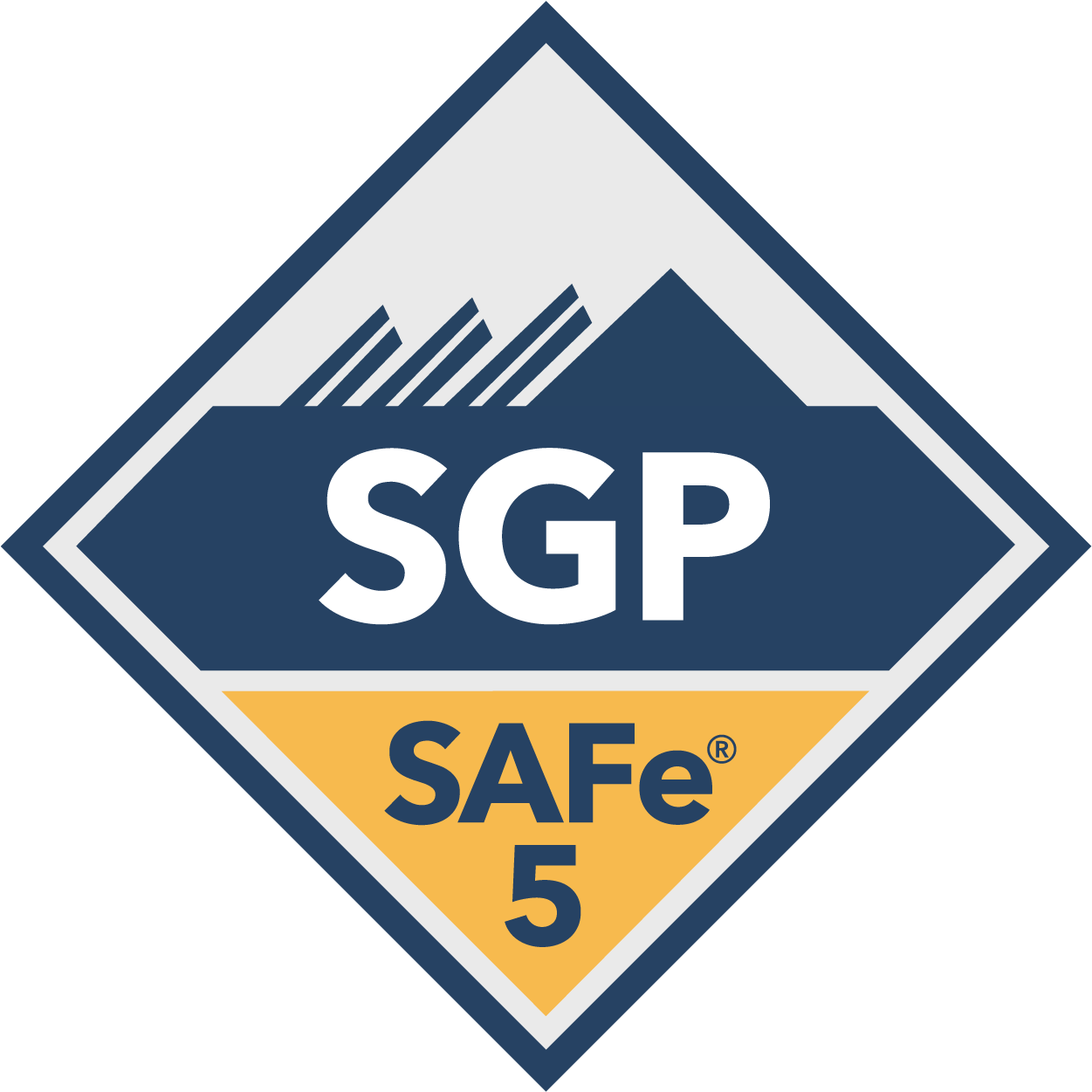 Certified SAFe® Government Practitioner (SGP)
Transitioning to Lean-Agile practices for building digital services is especially challenging in the government context. But issues of legacy governance, contracting, and organizational barriers can be overcome with the right information and strategies. During this two-day SAFe for Government training course, attendees will learn the principles and practices of the Scaled Agile Framework® (SAFe®), how to execute and release value through Agile Release Trains, and what it means to lead a Lean-Agile transformation of a program inside a government agency.
Attendees will gain an understanding of the Lean-Agile mindset and why it's an essential foundation for transformation. They'll also get practical advice on building high performing, multi-vendor Agile teams, and programs, managing technology investments in Lean flow, acquiring solutions with Agile contracting, launching the program, planning, and delivering value using SAFe. Attendees will also learn how specific leadership behaviors can drive successful organizational change, even in government.
*Cprime is proud to be a Gold SPCT and Platform Level partner with Scaled Agile, the exclusive certifying body for the Scaled Agile Framework. Attending this class and passing the qualifying exam will earn you the SAFe Government Practitioner (SGP) certification.
Duration
2 days/16 hours of instruction
Education Credits
15 PDUs
Public Classroom Pricing
GSA Price: $726.35
Group Rate: $895
Private Group Pricing
Have a group of 5 or more students? Request special pricing for private group training today.
Download the Course Brochure
Part 1:
Advancing Lean-Agile in Government
Part 2:
Embracing a Lean-Agile mindset
Part 3:
Understanding SAFe principles
Part 4:
Creating high performing Agile teams and programs
Part 5:
Planning with cadence and synchronization
Part 6:
Delivering value in program increments
Part 7:
Mapping the path to agency and program agility
Part 8:
Leading successful change
Part 9:
This course is designed for government leaders and lead practitioners who are considering, planning, or advocating implementation of Lean-Agile and DevOps practices with SAFe in their agencies, programs or public sector organizations. Examples include:
Executives, directors, branch chiefs
Managers of development, engineering, QA, architecture, operations, support
Program and project managers
Program/Project Management Office (PMO)
Transition government programs from traditional software and systems of development models to Lean-Agile and DevOps mindset, principles and practices using SAFe
Adapt technology strategy, budgeting and forecasting, acquisition, compliance and governance processes to flow-based practices using emerging government guidelines
Organize government programs into one or more Agile Release Trains (ARTs) and execute in Program Increments (PIs)
Explore Large Solution coordination in a government and multi-vendor environment
Identify and internalize the mindset and leader behaviors essential to successful Lean-Agile transformation
Follow success patterns for SAFe implementations adapted to the government context
Build a preliminary outline of next steps to begin and/or accelerate the SAFe implementation in your program or agency
Exam name – SAFe® 5 Government Practitioner Exam
Exam format – Multiple choice (one answer) or multiple select (2-3 answers)
Exam delivery – Web-based (single-browser), closed book, no outside assistance, timed
Exam access – Candidates can access the exam within the SAFe Community Platform upon completion of the SAFe® Government course
Exam duration – Once the exam begins, candidates have 90 minutes (1.5 hours) to complete the exam
Number of questions – 45
Passing score – SGP5 = 33 out of 45 (73%)
Language – English
Exam cost – First exam attempt is included as part of the course registration fee if the exam is taken within 30 days of course completion. Each retake attempt costs $50.
Retake policy – Second attempt on exam (first retake) can be done immediately after first attempt. Third attempt requires a 10-day wait. Fourth attempt requires a 30-day wait.
Certified SAFe® Government Practitioner (SGP) Schedule
Delivery
Date
Instructor
Register
There are currently no scheduled classes for this course. Please contact us if you would like more information or to schedule this course for you or your company.
Request Private Group Training