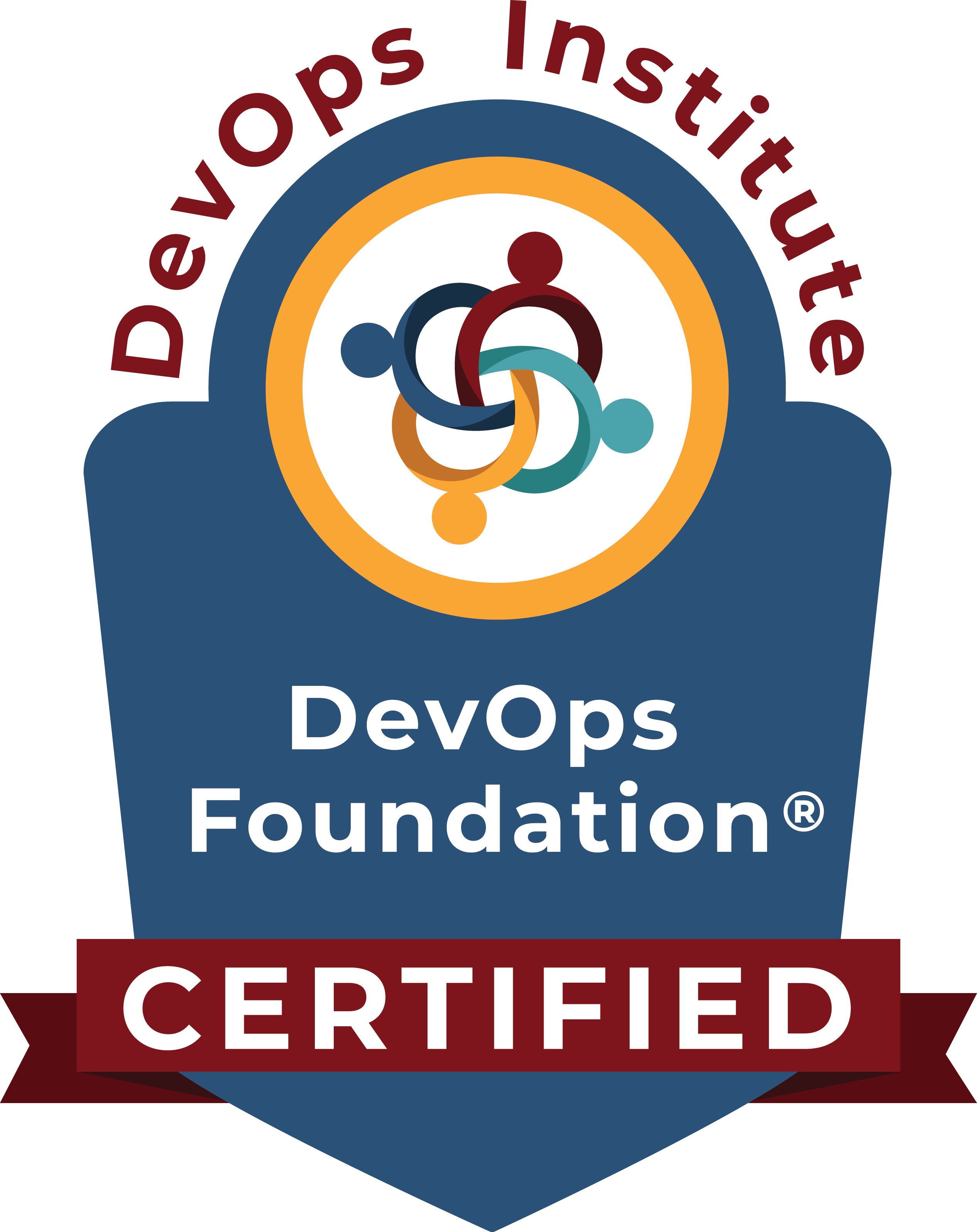 DevOps Foundation
Improve the flow of work between Dev and Ops
This course provides an introduction to DevOps – the cultural and professional movement that stresses communication, collaboration, integration, and automation in order to improve the flow of work between software developers and IT operations professionals. Improved workflows will result in an improved ability to design, develop, deploy and operate software and services faster.
Duration
2 days/16 hours of instruction
Public Classroom Pricing
GSA Price: $1585
Group Rate: $1595
Private Group Pricing
Have a group of 5 or more students? Request special pricing for private group training today.
Course Outline
Why DevOps?

What is DevOps?

DevOps and other frameworks

DevOps culture

DevOps methods

Methods for DevOps automation

Exam Requirements and weighing
Anyone seeking an understanding of DevOps principles, practices and cultural considerations

Organizations wanting to instill a common DevOps vocabulary and mindset

Employees and managers responsible for leading

DevOps transformations Consultants, internal and external suppliers
DevOps objectives and vocabulary

Benefits to the business and IT

Principles and practices including Continuous Integration, Continuous Delivery, testing, security, and the Three Ways

DevOps relationship to Agile, Lean and ITSM

Improved workflows, communication, and feedback loops

Automation practices including deployment pipelines and DevOps toolchains

Scaling DevOps for the enterprise

Critical success factors and key performance indicators

Real-life examples and results
Passing score: 65%
Time limit: 60 minutes
Number of Questions: 40
Format: Multiple Choice
Language: English, French, Spanish, German, Chinese, Polish
DevOps Foundation Schedule
There are currently no scheduled classes for this course. Please contact us if you would like more information or to schedule this course for you or your company.
Request Private Group Training