Agile Testing
In Agile Development, Testing is meant to be a part of the development process, right along with coding, but many "Agile Teams" are missing this vital component and experiencing degregated quality. Code should be tested early and throughout the life cycle while it is still being developed. Delivering potentially shippable product increments in an iteration requires testing features as they are developed. Agile teams contain a mix of development and testing experts, who self-organize to develop and validate features effectively.
Agile Testing Kick start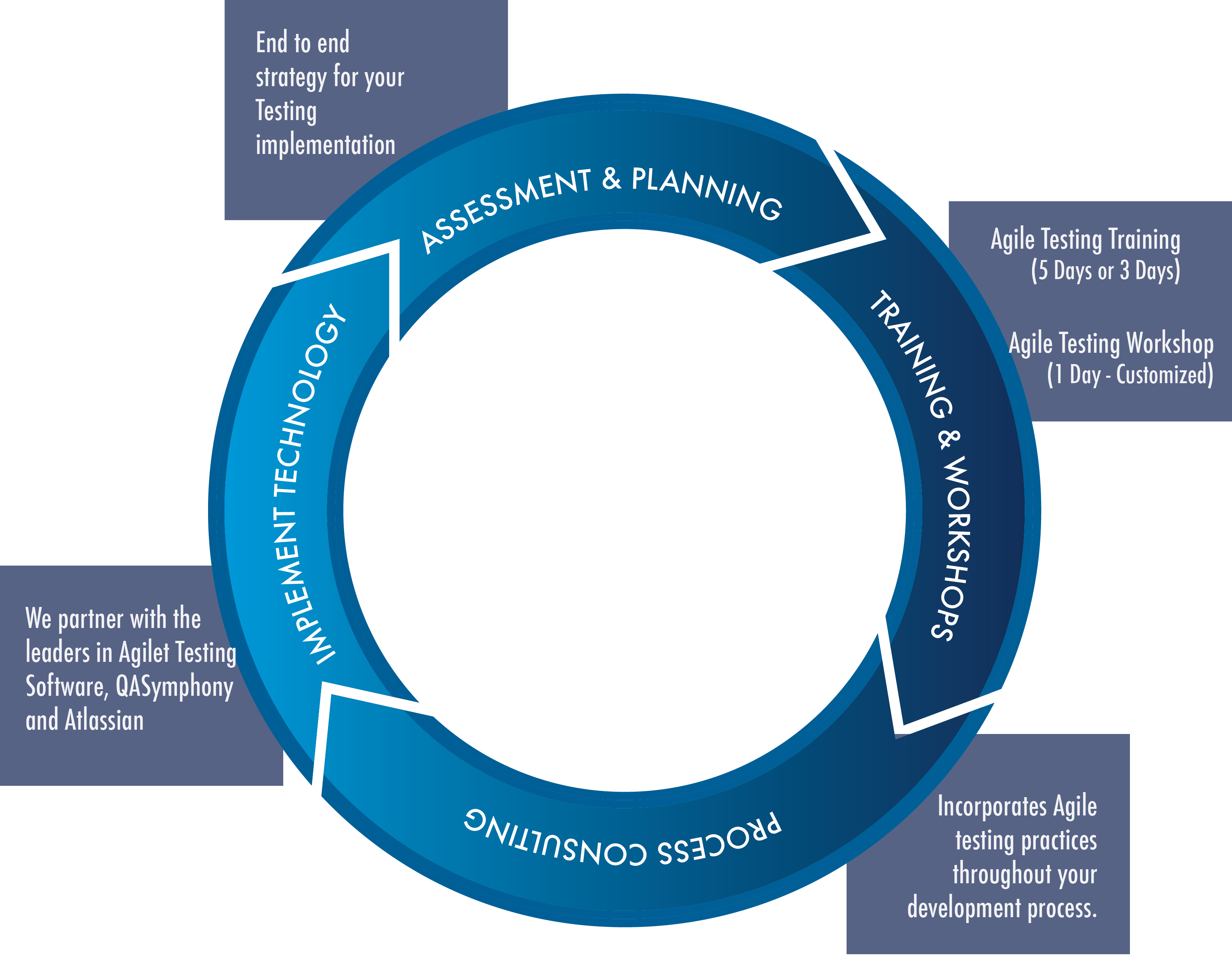 Assessment and Planning
Before beginning the testing process integration, we will conduct an Assessment and Planning Session to understand the pains of the enterprise and formulate a strategic solution for implementation.
Training – Agile Testing Workshop
Our Testing workshop will provide an overview of Agile Frameworks and the role of the tester while addressing Agile Testing at every stage of the Agile or waterfall/hybrid life cycle, and various Agile maturity levels
Consulting – Process Integration
Experienced Agile testing coaches work with you teams to incorporate Agile testing practices throughout your development process.
Technology implementation
Using JIRA and QASymphony to support Agile testing process integration
---

Testing Partnership
QASymphony helps companies create better software by being the only provider of truly enterprise-level agile testing tools. With QASymphony, businesses have the visibility and control needed to ensure application quality in fast-paced development environments. Large and midsize companies trust QASymphony to improve development team communications, productivity and collaboration. To learn more, visit
www.qasymphony.com.
Contact us About Agile Testing Services