Recipes for Agile Governance in the Enterprise (RAGE)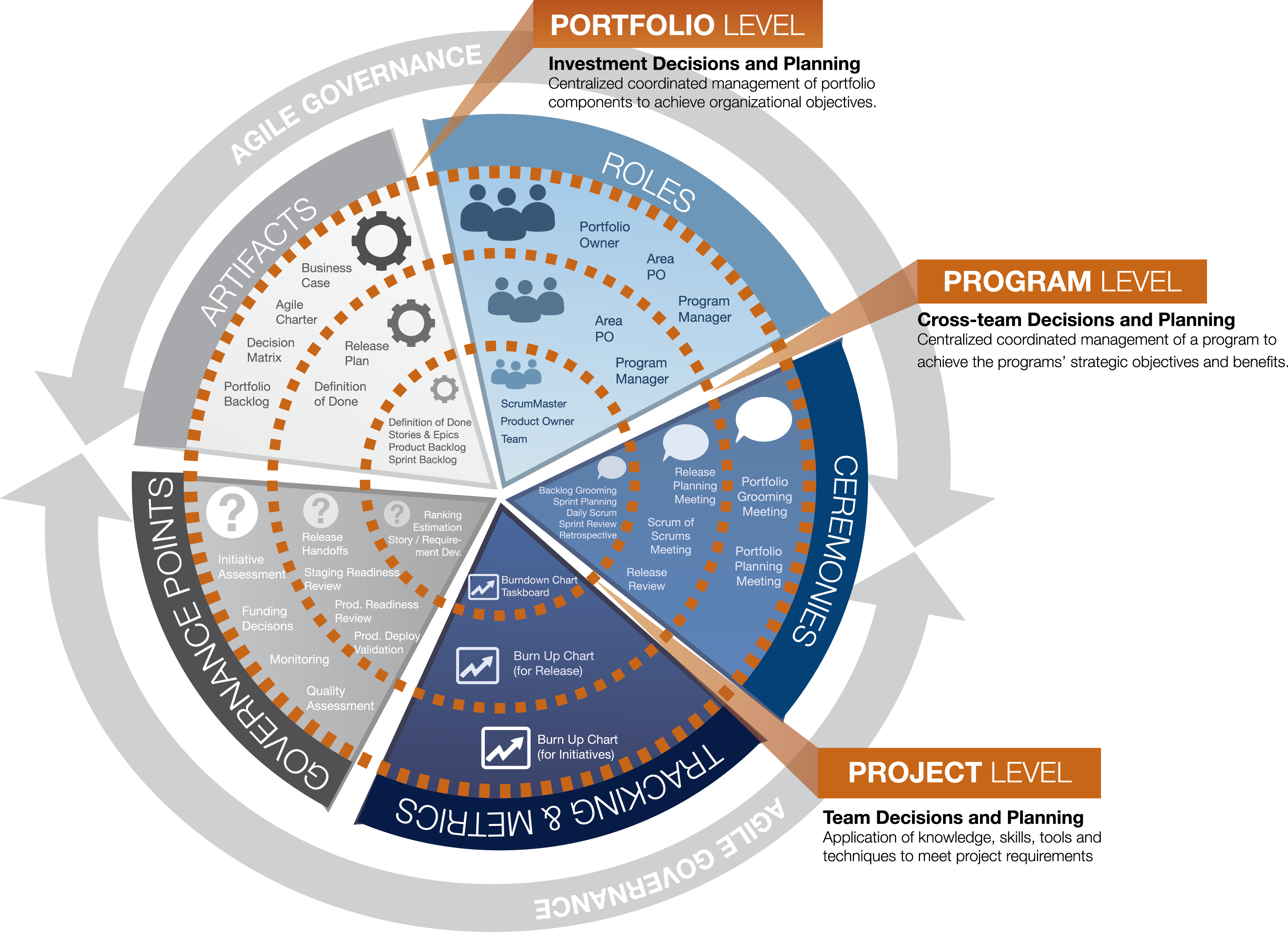 "Governance is the formalization and exercise of repeatable decision-making practices"
Agile Governance is an Agile style of governance
Enables rapid decisions, based on lightweight artifacts developed with minimum effort
Is applicable to any process (Agile, Plan-Driven, Hybrid, etc.)
RAGEWebinar Series
1. Recipes For Agile Governance in the Enterprise (RAGE) Introduction
Presentation Synopsis:
Large enterprises that develop software cannot function without structure, but often develop structures that cripple productivity and impair responsiveness to customer needs. This Webinar introduces an approach to building effective structures by introducing the concept of Agile governance.
2. RAGE – Agile Portfolio Governance
Presentation Synopsis:
Every large enterprise needs to manage portfolios of business initiatives. Portfolio Management encompasses
The formulation of initiatives, and the assessment of their value, effort, and Return on Investment
The approval and scheduling of initiatives
The evaluation of the status of ongoing initiatives
The decision to continue or terminate an ongoing initiative
This webinar will provide guidance on effective ways to conduct Portfolio Management, using our concepts of Agile Governance to simplify and expedite the key decisions. These techniques can applied for Agile, hybrid, and classic plan-driven processes.
3. RAGE – Project Governance for Hybrid (Agile+Plan Driven) Projects
The ideal Agile world describes dedicated Teams that implement a negotiable scope in fixed iterations to meet a moving target. The real world is usually more complex, and often requires interaction with projects and processes that have very different and "non-Agile" characteristics. This webinar describes the conduct of Agile governance for hybrid projects that contain very different types of processes. We will review the very real drivers that lead to these hybrid environments, and look at practical techniques for making hybrid projects successful.