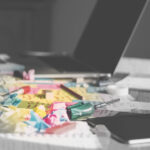 As a SAFe Gold SPCT Partner, we are committed to helping clients best adopt the Scaled Agile Framework. We have compiled a list the the most frequently asked questions about the Scaled Agile Framework and provided answers from our subject matter experts!
Questions include:

What is the Scaled Agile Framework?
Who is Scaled Agile Inc.?
Can you explain the SAFe 'Big Picture'?
What principles is SAFe based on?
How long has SAFe been around?
What's the benefit of adopting SAFe?
What levels of my organization does SAFe address?
How long does it take to implement SAFe?
What companies have successfully scaled with SAFe?
What are alternatives to SAFe?
What artifacts will help me to adopt SAFe?
How do I learn if SAFe is right for my organization?
How do I get started with SAFe?
Download the Tool/Template
Some of the images used were designed by freepik.com