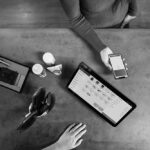 This is a great reference for those who are developing interest in and want to know more about Scrum. We answer the most common Scrum and Agile questions with great detail, in a way that is easy to understand.
Description
Agile software development refers to a group of software development methodologies based on iterative development, where requirements and solutions evolve through collaboration between self-organizing cross-functional teams.
Agile methods or Agile processes generally promote a disciplined project management process that encourages frequent inspection and adaptation, a leadership philosophy that encourages teamwork, self-organization and accountability, a set of engineering best practices intended to allow for rapid delivery of high-quality software, and a business approach that aligns development with customer needs and company goals.
Download the Tool/Template
Some of the images used were designed by freepik.com