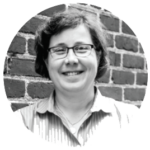 The "iron triangle" of time, budget, and scope have long been the default measures for success of a project. But as the digital world shifts from a fixed-time mindset on projects to ongoing product efforts, these measures become less and less relevant while at the same time keeping up with changes in the market and customer needs become more important than ever.
Using "product thinking" instead of "project thinking" is better suited for success in today's software development. But what does the shift from project to product actually mean? Product thinking is a different process of working on projects that focuses on the frequent delivery of value to customers.
In this webinar, Anne Steiner, Vice President of Product Agility at Cprime, will discuss challenges and advantages you can unlock by applying product thinking over project thinking, as well as give you a framework for how product agility works.
Learn how to use product thinking for:
Team formation
Budgeting
Planning
Reducing cycle times in order to fuel continuous product learning
You'll be challenged to think beyond traditional project management norms and to elevate the delivery of value as the gold standard for success.
Presenter: Anne Steiner
Watch the Webinar on Demand