Over my career, I have had the opportunity to recruit and build teams which has been a rewarding experience for the most part. I was involved in hiring a variety of positions such as Business Analysts, Software Engineers, Testers, Project Managers, Scrum Masters, etc. Since each type of role requires a different set of skills, I usually compile a list of questions to ask when conducting interviews as a guide to help to evaluate a candidate.
Reflecting on how I have assessed candidates for past positions, I realized that the Scrum Master role is unique in several ways. First, this role requires a strong EQ (emotional quotient) which means self-awareness and interpersonal acumen. Also, I typically look for someone who are both technically versed in methodology/frameworks as well as soft skills. Given that this is an important role on any Scrum team, the Scrum Master may be the most critical role that you can hire if you wish to build a strong team. Based on my personal experience, I will offer a few tips to prepare you for a successful Scrum Master job interview.
Tip #1 – Do Your Homework
Unlike the other job positions that I mentioned, the Scrum Master position can vary significantly across different organizations. I have seen job listings that state the title as "Scrum Master / Project Manager" or something similar. This is an example of a hybrid role in which you may or may not be interested.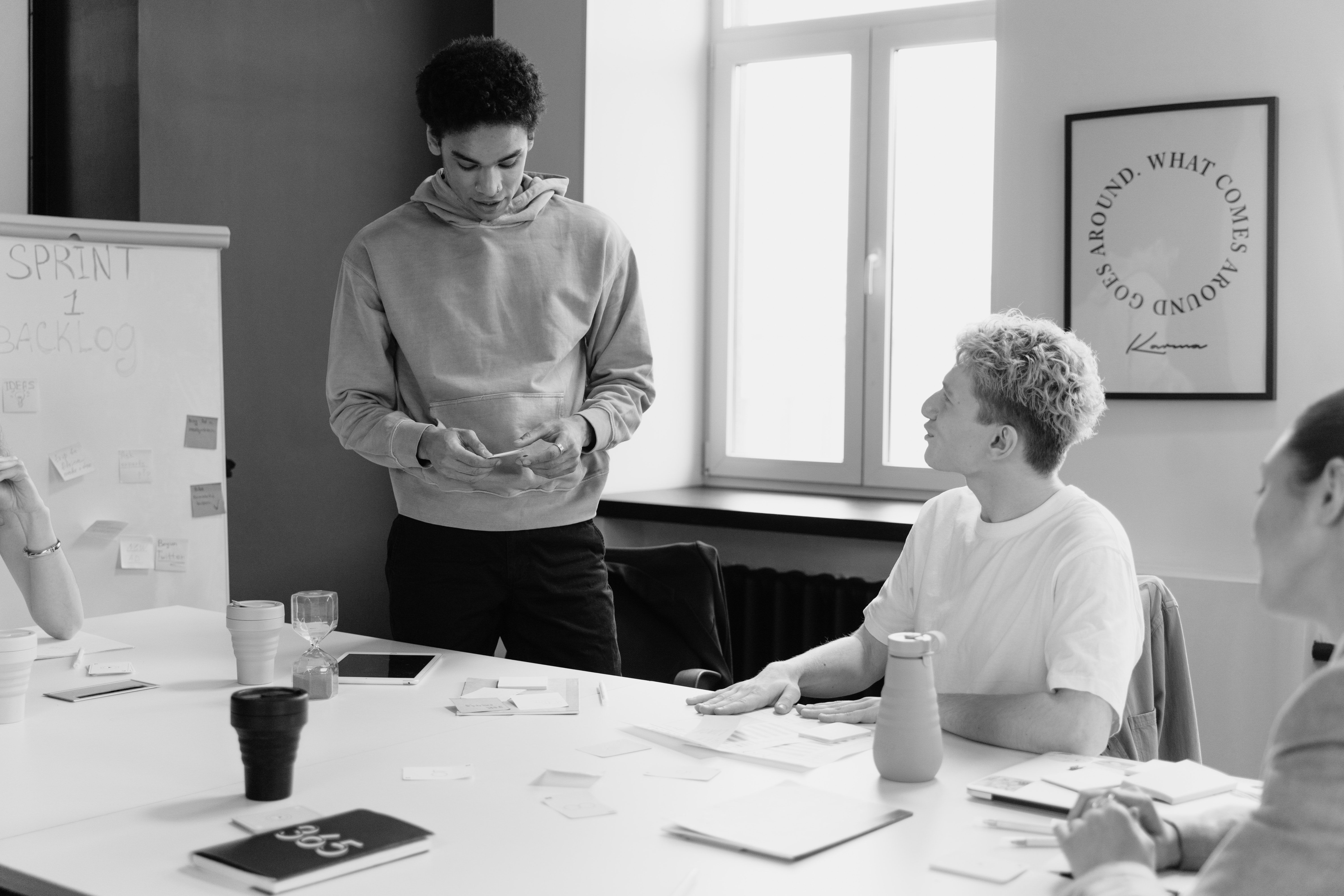 Hence, it's important to find out what this position actually entails in terms of day-to-day responsibilities. Is this a "real" Scrum Master position, or will you be expected to manage project schedules like a traditional Project Manager? You owe it to yourself to decipher this as early as possible so that you can understand the expectations and also make sure it meets your own requirements.
Tip #2 – Know the Basics
Most interviews for Scrum Masters that I have experienced involve a lot of technical questions related to the techniques of being a Scrum Master, such as "How do you run a Sprint Planning?". If you claim to be a Scrum "Master", you need to back this up by knowing the fundamentals. Most hiring managers will know enough about Scrum to quiz you until they find a weakness, or they may bring in a Scrum expert in the company to help vet your knowledge. If you presented yourself as a "Certified Scrum Master", you need to be ready for the tough questions. Along these lines, if you took the Scrum Alliance CSM training class, you may look great "on paper", but I would recommend that you study up on other facets of Scrum that you may not feel as confident about (i.e. techniques for facilitating an effective Sprint Retrospective). There are numerous articles and blogs online that can provide you with this knowledge.
Tip #3 – Know What You Don't Know
Scrum Masters are usually expected to be experts regarding Scrum. However, some organizations are also seeking expertise in other domains such as scaling models (i.e. SAFe/Scaled Agile Framework) or Kanban. It will likely to be extremely difficult for you to know everything about every model, but that's okay. What is important is that you don't present to know something that you do not have experience or expertise in. Be honest about what you do know and what you have not been exposed to, as most hiring managers should understand this. Do not try to market yourself as a Kanban expert and expect to learn this after you get the job; this will probably not work out in your favor. If the organization is looking for a skill that you do not currently possess, try to emphasize your strengths and your continuous learning mindset. Highlight your commitment to life-long learning as well as your ability to pick up new skills very quickly. In anticipation of this scenario, you can also prepare a story where you were asked to do something that required you to learn a new skill quickly and achieve a successful outcome. Also, you could demonstrate your passion for learning by your track record of pursuing personal development throughout your career (assuming this applies to you, of course).
Tip #4 – Prepare for Scenario-Based Questions
One of my favorite techniques for interviewing and evaluating candidates is to utilize scenario-based questions because this provides me with helpful insights into multiple facets of a candidate. Using scenarios, I can learn about how a candidate deal with a specific situation, the level of experience that the candidate possesses, as well as the level of understanding for the method/framework that I'm asking about. For example, if I ask this question: "How did you handle the situation where you had to work with the Chief Scrum Master to resolve an issue with another team?", I am really asking a series of questions bundled into one. First, I'm exploring the candidate's experience in a scaled, multi-team environment where there are large numbers of teams that necessitates a Chief Scrum Master. Secondly, I'm probing the candidate's experience and understanding of the Chief Scrum Master's responsibilities and how he/she interfaces with that person. Your response to this type of question will be very telling, so be prepared to answer candidly. If you have never worked with a Chief Scrum Master before because you have only worked on small projects, then explain how you managed that. You may also state that you have not had the opportunity to work on large-scaled Scrum projects, and would be excited for a new challenge. You will benefit from presenting a positive perspective as much as possible, even when you lack the direct experience in a particular situation.
Tip #5 – Show Up with a Plan
This final tip is something that most candidates do not do, but is something that has worked well for me throughout my career. When you attend the interview, don't simply treat it as an interrogation and react to the barrage of questions. It may feel that way initially, and some companies seem to enjoy this type of interviewing, but my suggestion is for you to prepare a list of questions so you can interview the company. I am a firm believer that a job interview should always be a two-way street – both the employer and the candidate should have equal opportunity to explore each other's needs to seek the right fit. As the candidate, you can enhance your position by demonstrating your passion for the role and for the opportunity. Take this rare opportunity to learn about the company, its current problems, and its vision for the future. Then, try to match your skills and experience to paint a picture of success for the hiring manager. Refer back to past projects where you have solved similar problems, which will help the manager see you as a solution to their existing issues. In addition, I recommend that you develop an integration plan for yourself to demonstrate that you are prepared to immerse yourself into the organization in effort to ramp up as quickly as possible. This doesn't have to be a very detailed plan, but a few key goals or milestones can go a long way towards instilling confidence in your readiness to become a key contributor (i.e. attend all team meetings/events to assess current process within first 30 days).
In closing, there are countless ways that you can prepare for a job interview. To successfully land a job as a Scrum Master, being proactive and ready to think on your feet will maximize your chances of finding the right fit.