Our Employee highlight of the month is Chelsea Bauer, Product Marketing Manager! See what she's up to outside of work, and what motivated her to join Cprime.
Q: What attracted you to Cprime?
I wanted to pivot my career into the technology industry, and I saw that Cprime had a ton of different branches throughout the industry that would make the transition quite seamless.
Q: What led to your decision to join?
Ultimately, my boss, Monte Montoya. While interviewing with him, I knew I wanted to be apart of his team. His passion for products and zest for life is simply contagious! He took a chance on a kid who was a bit down on her luck, and has facilitated the majority of my professional growth here at Cprime.
Q: Describe your job in 25 words or less.
I help make our apps sparkle by writing and designing marketing materials, as well as overseeing the sales for our apps in the Atlassian Marketplace.
Q: What's your favorite part of the job?
Other than my coworkers, I love that I have full autonomy in the work I produce for my team. It's rare to have leadership who fully trusts their employees to govern themselves and make magic happen.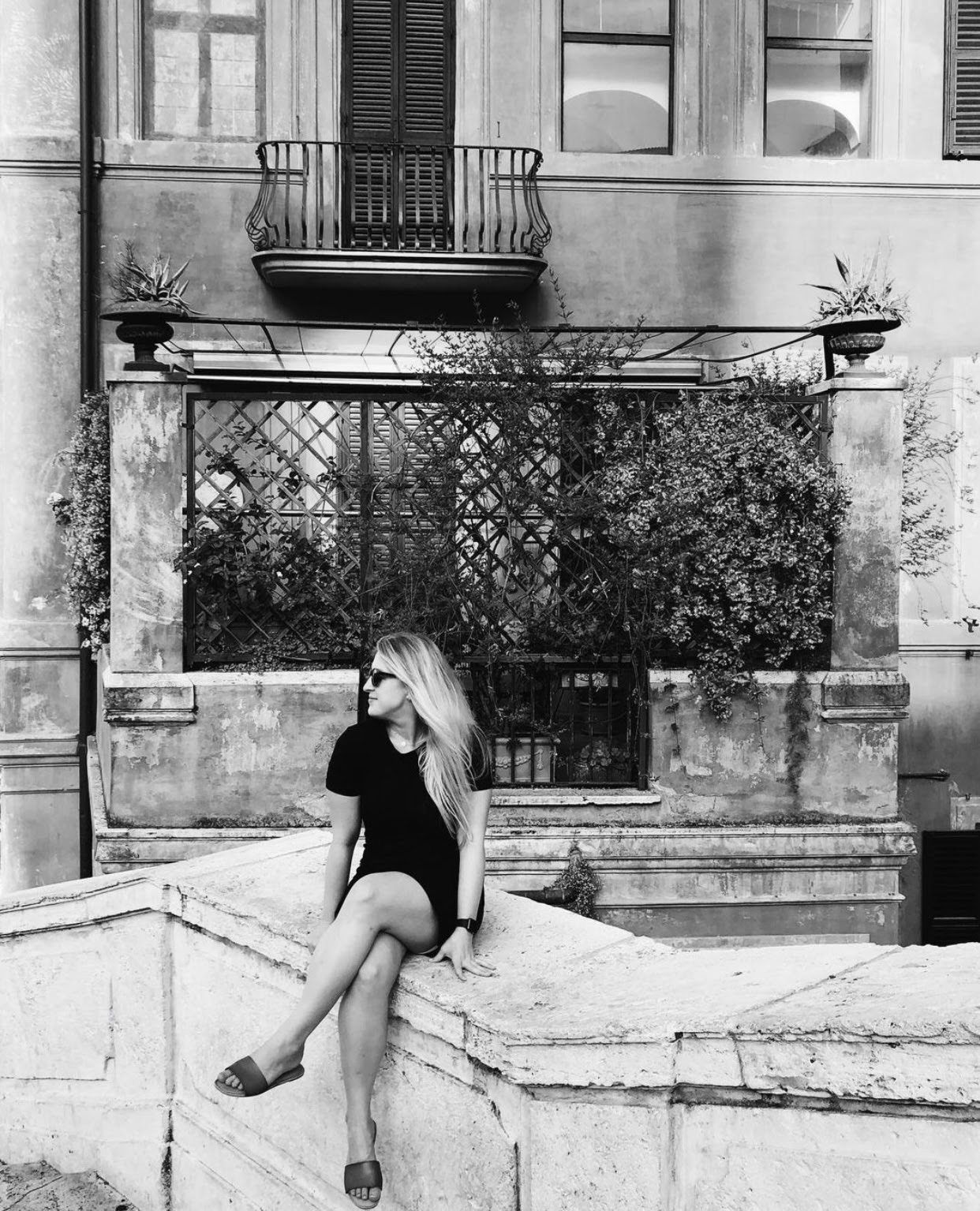 Q: How would you describe your approach to leadership?
Leadership is two prongs for me that play off of one another. On one side, I have a BFA in photography which translates to, "I like working behind the scenes". My mentors here have pushed me to get front and center and voice my opinion. I'm now comfortable taking lead on projects and collaborating with partners and clients.
On the other side, being a leader has taught me that I need to listen more, and ask questions. How can we expect to lead when we don't know the full picture whether that be from our own teammates or our clients? In short, I approach leadership as a fine balance of taking action and listening.
Q: Three things that many people don't know about me:
I'm double-jointed in almost all of my joints which means I can pop them out whenever I please, but also sometimes not on purpose. Look it up. It's pretty cool.
I love to socialize and spend time with people, so most peg me as an extrovert but I'm actually an introvert!
I love puzzles…maybe too much. I have nearly 50, 1000-piece puzzles. No one needs that many puzzles, but I've done them all. A few of them more than once.
Q: If you were a superhero, what superpower would you want to have?
Not sure what to call a hybrid of Psychokinesis and Telepathy, (Psychopathy…? Wait, no. definitely not that.) I know many would pick strength or flying, but our brains are amazing. Your brain can literally build muscle and move the matter around you to fly. It's a win-win.
Q: If you were to write a self-help book, what would the topic be?
I like to live my life as an open book and would be more than happy to share my mental health journey. Specifically the importance of self-care. I'm a huge advocate that your mental well-being is as important, if not, more important than your physical well-being. Title: "You Can't Give From An Empty Bucket."
Can you see yourself working at Cprime? Look at our current openings!
Learn More