Our Employee spotlight of the month is Jeff Burstein, one of our Agile Coaches! See what he is up to outside of work, and what motivated him to join Cprime.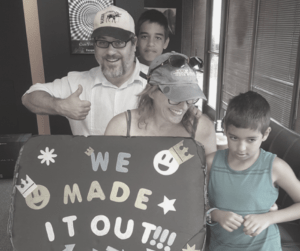 Q: What attracted you to Cprime?
I came over to Cprime as part of the Blue Agility purchase. However, that was not my first experience with Cprime. Back in 2013 I interviewed for a position as an Agile trainer with Cprime but, at the time, I was not looking to move out to California and the contract I was under was extended so I would have to wait to join.
Q: What led to your decision to join?
I will answer this question as the 2013 version of myself. Back then I thought that I would be a good fit for Cprime and that Cprime would be the type of company that would allow me to flourish and find a home. I can still remember my conversation with Zubin, although it was supposed to be an interview it did not feel like one. The thing that really stood out to me was when I was offered the role to teach certification classes I had asked Zubin if it was an issue that I held no certifications at the time. His response was the reason I wanted to join: "I don't care about that, you know your stuff and we can help get you certified". To me what he said was, "We value your experience and can figure the rest out".
Q: Describe your job in 25 words or less.
My job lets me fill my purpose, to help as many people as I can have their lives be better.
Q: What's your favorite part of the job?
I get to choose what is the "right" thing to do for my clients and now I have a whole family of like minded people to call on when I can't figure that out.
Q: How would you describe your approach to leadership?
For me Leadership is all about stepping back and allowing those you lead to shine, being available when help is needed and reminding people that there is more to life than work – there is also doughnuts.
Q: Three things that many people don't know about me.
I have no idea which side of the plate the fork goes on or why.
I do not care what other people think of me.
I've always wanted to open up a BBQ restaurant.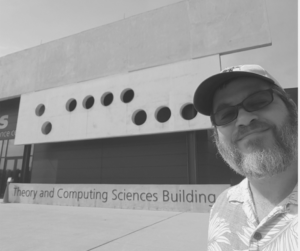 Q: If you were a superhero, what superpower would you want to have?
I am a superhero, I can defuse tense situations with humor – – Funny Guy Away…
Q: If you were to write a self-help book, what would the topic be?
How to stop being a Boss and start being a Leader
Can you see yourself making a difference at Cprime?
Learn More