Our Employee spotlight of the Month is Kristy Chin, Manager of Legal & Compliance! See what she does in her spare time outside of Cprime, and what motivated her to join Cprime.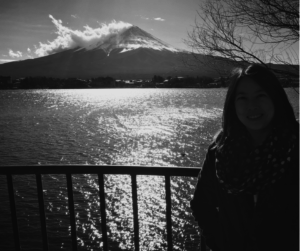 Q: What attracted you to Cprime?
A dear friend reached out to me years ago to ask if I would be willing to do some contract legal work on the side.  I enjoyed getting to know the company and the people.  When that same dear friend reached out a few years later with a full-time job offer, I jumped at the chance to officially become a "Cprimer"!
Q: What led to your decision to join?
Ultimately, it was the opportunity to join a dynamic and growing company where I could really have a voice in the company's future development.  I joined almost 4 years ago and have never once regretted my decision – it has been an incredible ride leading the HR & Legal team.
Q: Describe your job in 25 words or less.
Taking care of our employees and contractors by giving them a great Cprime experience and taking care of our company by ensuring we are protected.

Q: What's your favorite part of the job?
By far, the people.  Even though we have employees spread around the country, everyone truly embraces the spirit of "family" at Cprime.
Q: How would you describe your approach to leadership?
My approach is to enable and support my team to embrace their roles at Cprime.  From their very first day, I emphasize to them that their contributions can shape and grow Cprime and make a lasting impact.
Q: Three things that many people don't know about me.
I am 47% Japanese, 35% Chinese, 3% Korean, 2% Indonesian/Thai, 12% Broadly Chinese/Southeast Asian and 1% Broadly East Asian/Native American.  I always assumed I was 50% Japanese & 50% Chinese so it was interesting to see my genetic makeup.
A friend and I used to run an online children's clothing business for a few years.  It was a great break away from my legal career and I learned a lot about e-commerce.
In 2017, I crossed the finish line of the Tough Mudder Half alongside my fellow Cprimers.  Considering how inactive I am, that was a huge accomplishment 🙂
Q: If you were a superhero, what superpower would you want to have?
Cure illnesses – I've seen far too many people's lives impacted by illnesses (including my own family) and the emotional and financial impact is life changing.
Q: If you were to write a self-help book, what would the topic be?
"How to Quickly Scan a Document and Extract the Key Words"