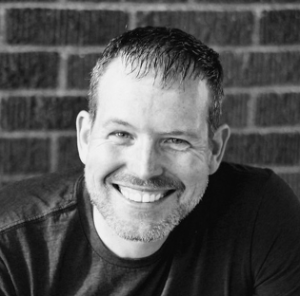 Our Employee spotlight of the month is Stephen Taylor, our Director of Opportunity/Recruiter in Minneapolis! See what he's up to outside of work, and what motivated him to join Cprime.!
Q: What attracted you to Cprime? What led to your decision to join?
The swag. I mean, Cprime socks, how could you say no? Seriously for me it was about the opportunity to be a part of a group of people making a dent in the world and having a positive impact. I came over when DevJam was acquired and it became clear pretty quickly Cprime was committed to being an improving force. But really what led me to join were the small things: the day to day ways that Cprime employees were dedicated to making each other's and clients' lives better, like how Zubin wanted to help our consultants get benefits right away if they wanted them. Those small things.
Q: Describe your job in 25 words or less
Opportunity guru. Talent sherpa. It's all about people: client people, Cprime people. And making the connections that help people succeed.
Q: What's your favorite part of the job?
Being a community builder and engaging in interesting conversations.
Q: How would you describe your approach to leadership?
Enable the right outcomes. Help with the big picture, and really let people shine in doing what they do best. Enter "Quantum Positivity Guy."
Q: Three things that many people don't know about me.
I'm kind of a fanatic when it comes to Shamrock Shakes.
True Story: They were actually offered as a McDonald's promotion in the 70s for an Eagles player who wanted to build a house of refuge for sick kids – the first Ronald McDonald House.
Really cool, Mickey D. Really cool.
Q: If you were a superhero, what superpower would you want to have?
I'd be Quantum positivity guy. In quantum mechanics, as in life, states can be two things at once. To always bring out the positive state in people, teams and situations would be a way-cool superpower to have. Right now I can only do it like 90% of the time.