Our Employee highlight of the month is Rita Emmons, one of our Agile Coaches! See what she's up to outside of work, and what motivated her to join Cprime.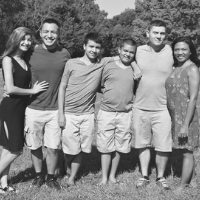 Q: What attracted you to Cprime?
As a long time JIRA nerd, the depth and breadth of knowledge and experience that Cprime has with Atlassian products is outstanding and unparalleled. Prior to becoming a Cprimer, I admired their spirit of innovation and strength in thought leadership.
Q: What led to your decision to join?
Culture. Culture. Culture. Our Cprime family is highly diverse, generous in thought and spirit, and driven by unprecedented talent and passion for our craft. Our incredible leadership inspires exceptional greatness by fostering an open atmosphere of forward-thinking, agility, and relentless improvement and growth.
Q: Describe your job in 25 words or less.
Inquisitor, confidante, psychologist, disappointed parent, disruptor, and friend… supporting organizations, their people to achieve personal, professional, and business goals realized through Agile values and principles.
Q. What's your favorite part of the job? No day is ever the same day.

My clients and my Cprime colleagues consistently challenge me to grow and learn in new and exciting ways.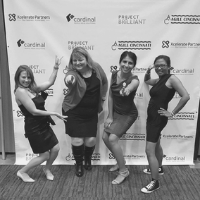 Q. How would you describe your approach to leadership?

I'm a big fan of the Cheetah Mentality. Fast-forward facing with the ability to pivot and/or change quickly to seize new opportunities to achieve our greatest goals.
Q: Three things that many people don't know about me. 1.

I'm afraid of the dark. 2. For an IT Consultant, I'm pretty old school. I prefer to turn pages when I read books. And my greatest enemy is my house would be my refrigerator. It has all these buttons and frequently beeps at me for unknown reasons. 3. I'm presently training for a half marathon with my Best Friend.
Q: If you were a superhero, what superpower would you want to have?

The ability to access and use 100% of my brain's capabilities all at once, at any given time. Basically, super hypercognition.
Q: If you were to write a self-help book, what would the topic be?
Social emotional learning for adults.
Can you see yourself making a difference at Cprime?
Learn More