If you have a Chief Scrum Master on your project, you most likely have several Agile teams working to deliver a single product or solution that is fairly complex. This will probably be a relatively sizable team of 50 to 100 people, possibly more, and the project budget is likely substantial.
If you have read this far, I would assume that you are experiencing issues with intra-team collaboration or communication, and that you believe your Chief Scrum Master is the cause for these problems.
Should the Chief Scrum Master always be held accountable for all issues related to a multi-team project? The answer is not a simple "yes" or "no." Let's explore further.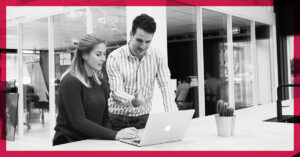 From my experience working with larger project teams that consist of multiple Agile/Scrum teams, the role of the Chief Scrum Master can vary significantly depending on factors such as the type of project or the culture of the organization. This is akin to the Scrum Master role which may be a simple administrative role (which is undesirable) or a true servant leader. A Chief Scrum Master can sometimes be relegated to a glorified administrative assistant who only sets up meetings and not much else. Naturally, this is not the ideal situation.
Issue and Risk Management: Assuming your Chief Scrum Master has been empowered to facilitate intra-team events and help eliminate higher-level issues that the Scrum Masters are unable to resolve, it is fair to expect this person to take ownership of most (if not all) program-level issues and risks. Even if the project already has someone with a formal job title of "Project Manager" or "Program Manager," the Chief Scrum Master should engage the teams and help them discover and hunt down issues and risks. If your Scrum Master is not actively managing risks and issues, I would suspect that this could be the source of many of the problems you are facing.
Collaboration & Communication: If you have several Agile teams working together, they should learn to work together and solve problems in an efficient way. However, if the teams are new to Agile or new to working together in a scaled model, the Chief Scrum Master should coach them and help them develop good habits. If teams tend to escalate issues to their managers instead of talking to other teams first, then your Chief Scrum Master isn't effective in mentoring the teams.
Processes & Change Management: If your teams are constantly changing the operational standards from one sprint to the next (i.e. altering the duration of sprints, frequency of program-level events such as Program Retrospectives or Scrum of Scrums meetings), there's a chance that your Chief Scrum Master is excessively experimenting without exercising good judgment. Knowing how much change to introduce is a delicate skill that is acquired through a lot of real-world experience, and most Scrum Masters will need to fail a few times before the lesson is learned. While continuous improvement is one of the key tenets of the Agile mindset, constant change can lead to change fatigue and lead to low morale.
Watch out for these situations and try to see if your Chief Scrum Master is hurting your teams more than helping them. It may not be an easy conversation to have, but if you observe these behaviors, you may need to provide some coaching to address the problems before they severely damage your project.