In many organizations, the role of the software tester is undervalued. The testing team is seen as a cost center however, nothing is further from the truth. Today, almost every company is a software company. Whether you're a retailer, bank, hospital or something else, software is critical to the way you operate your business and keep your customers happy. If something goes wrong with your software, the damage to your company could be catastrophic.
How much would Amazon lose if their site went down?
The answer: $66,240 per minute!
If that doesn't illustrate the impact of bad software, I'm not sure what will.
It's About Software Quality
Executives that take the narrow view of testing as a cost center don't understand the full impact testing can have on their business. Because it's not about "software testing," it's about "software quality." It's about making sure that your software really works for the end users. It's about making sure your software doesn't go live with major defects that could interrupt your business.
Software quality is no easy task.
Today, over 90% of companies are practicing Agile development, which means they're working and releasing software at a faster pace than ever before. This move to Agile has created some significant challenges for software testers who need to balance speed with quality. So, how do you move at an Agile pace and at the same time ensure that the software doesn't have critical defects? One key factor is making sure that you have the right tools in place.

Get the Right Tools in Place
Today, many teams are still using spreadsheets or legacy testing tools built for the waterfall methodology, while most developers have adopted modern Agile tools like JIRA and qTest. As a result, testers are
at a disadvantage, and in some companies, have become the "bottleneck" in the Agile development process.
So how do you make the case to your executive team that you need modern testing tools?
How do you overcome the most common objections below:
"We don't have it in the budget."
"The solution in place is fine."
"It would take too much time to get up-and-running."
"This just isn't a focus right now."
The fact is, there's always time and budget to implement solutions that will make a positive impact on your business. You just have to be able to make the case to your executive team that a new software testing solution will positively impact your overall business and ultimately improve your bottom line.
Download the free "Executive Value Guide" to get the playbook you need to sell modern software testing tools to your executive team. We'll cover all the benefits to your company and the potential return on investment you can expect.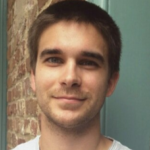 Ryan Yackel is a Senior Product Specialist at QASymphony. He spends most his time demoing customized solutions for the Enterprise but you can catch him periodically on QASs Whiteboard Fridays. Prior to QASymphony, Ryan was an enterprise software tester at Macy's and worked with automated test software at CGI. He enjoys making and drinking good coffee when hanging out with his best friend Kevin Dunne. Ryan received a BA in Finance from the Covenant College where he played soccer.