Prepare and Roadmap Foundation for Executives
An expedited path to lasting agility for executives
Get Started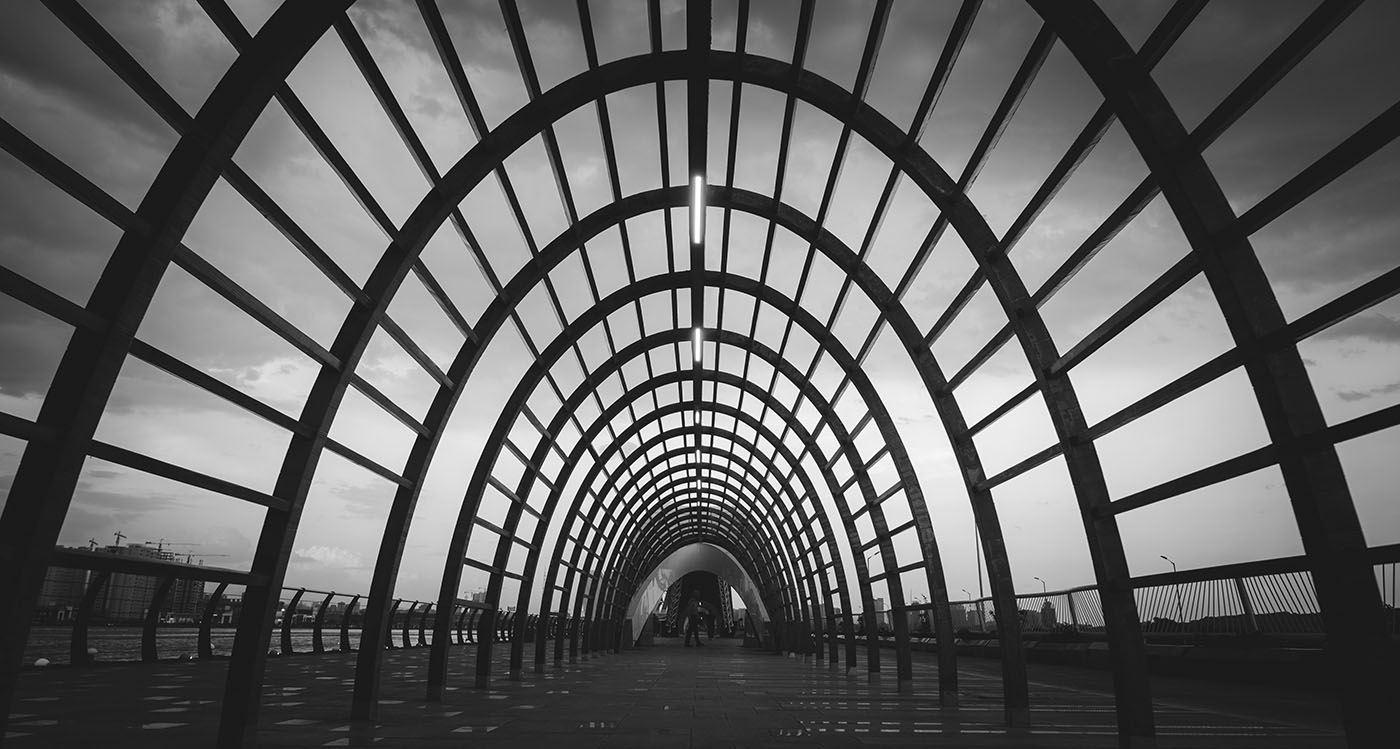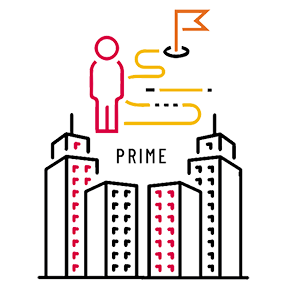 The importance of leadership vision and an organizational roadmap:
Studies suggest that only 7 percent of employees 'fully understand their company's business strategies and what's expected of them in order to help achieve the common goals.' A lack of alignment, according to a poll of global CEOs, is the number-one obstacle between strategy and execution."

- John Doerr Measure What Matters
Prepare and Roadmap Foundation Package Details
A typical foundational package includes executive training, vision
development/refinement, objectives and key results, forming and scoping a transformation team and roadmap of transformational work.
Leadership Agile Mindset Training
This 1/2 to 1 day training sets up the need for business agility, explores the key aspects of product agility and introduces the role of leadership in addressing common challenges in scaling an agile mindset.
Executive Workshops
(Vision Workshop)-Pulls your executive team together to clearly describe a Vision which serves as a foundational construct aligning efforts across the enterprise and setting the stage to delegate authority with the assurance of aligned results.

(Outcomes Workshop) - Articulates your strategy as Objectives and Key Results (OKRs) serving as the aligning structure across your organization.
Team Launch
Transformative change requires a "sufficiently powerful guiding coalition" [Kotter] equipped with the skillsets required to make change happen. In this ½ day workshop, participants will establish transformation team members and structure the transformation work effort.
Roadmap deliverable
Throughout the above products as configured for the customer our Cprime Executive coach will facilitate the group in sequencing transformation work into a roadmap. As necessary a separate facilitated session can be used to drive consensus on the roadmap.
(40) Coaching hours
The transformation team will meet periodically to inform, review results and adapt the approach. The executive coach will enable the organization to effectively facilitate that process. In addition, the executive coach will be available on demand to provide guidance.



Resources you may be interested in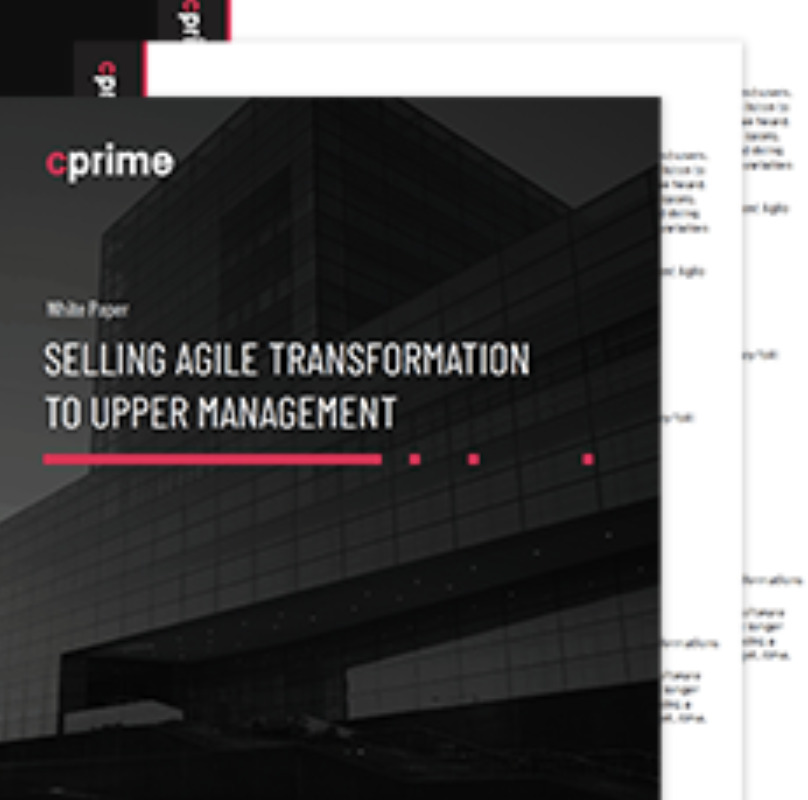 Selling Agile Transformation to Upper Management
Although most organizations know that the ability to release a new product or new feature is imperative to their success, many of them are still working in a way that hinders their ability to create products and features consistently, release...
View Resource
Agile DevOps Transformation at Alegeus
One Giant Leap Toward Business Agility Alegeus operates the industry's largest and most comprehensive consumer healthcare funding platform. Its proprietary...
View resource
Defining Digital Transformation in 5 Minutes
A digital transformation means different things to different people, but it does not need to be complicated. It boils down...
View resource
Applying Organizational Change and Leadership to Agile Transformations
It is no secret that when an organization chooses to transition to Agile methodologies, it requires an enormous commitment to...
View resource