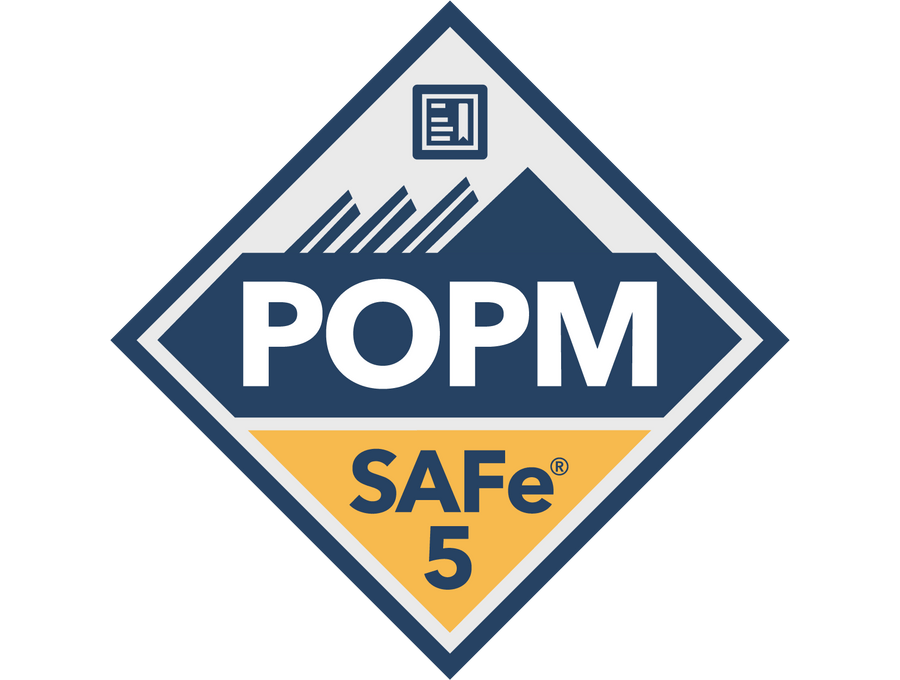 SAFe 5.0.1 Product Owner/Product Manager Training and Certification (POPM)
In this two-day course, you will learn how the roles of Product Manager, Product Owner, Solution Manager, and Epic Owner drive the delivery of value in the SAFe enterprise. You'll get an overview of the Scaled Agile Framework® (SAFe®), the Lean-Agile mindset, and an understanding of how the Product Manager and Product Owner roles operate in the enterprise to drive the delivery of value. Finally, you will get an in-depth understanding of the specific activities, tools, and mechanics used to effectively deliver value to the enterprise. This POPM Certification training course will fully prepare you to pass the exam to earn your POPM certification from Scaled Agile.
By the end of this course, you should be able to write Epics, Capabilities, Features, and User Stories within the context of SAFe, and have a solid foundation for managing backlogs and programs in a Lean-Agile enterprise.
Cprime is proud to be a Gold SPCT and Platform Level partner with Scaled Agile, the exclusive certifying body for the Scaled Agile Framework. Attending this class and passing the qualifying exam will earn you the SAFe Project Owner, Project Manager (POPM) certification.
Available formats for this course
In-Person
Live Online
Corporate
Corporate Online
Duration
2 days/16 hours of instruction
Education Credits
14 PDUs
Starting at: $995
Get the full details on this course Download the .PDF Brochure
Applying SAFe in the Lean enterprise
Relating a Lean-Agile Mindset to the Product Owner and Product Manager roles
Collaborating with Lean Portfolio Management
Continuously explore customer needs
Executing the Program Increment
Defining the Product Owner/Product Manager roles and responsibilities
Creating a Product Owner/Product Manager action plan
The following individuals will benefit from this course:  
Product Managers, Product Line Managers, Product Owners, Business Owners, and Business Analysts
Solution Managers, Portfolio Managers, Program Managers, PMO personnel, and Process Leads
Enterprise, Solution, and System Architects
Exam name – SAFe® 4 Product Owner/Product Manager Exam – or – SAFe® 5 Product Owner/Product Manager Exam
Exam format – Multiple choice , multiple response
Exam delivery – Web-based (single-browser), closed book, no outside assistance, timed
Exam access – Candidates can access to the exam within the SAFe Community Platform upon completion of your SAFe Product Owner/Product Manager course.
Exam duration – Once the exam begins, candidates have 90 minutes (1.5 hours) to complete the exam.
Number of questions – 45
Passing score – POPM4 = 35 out of 45 (77%); POPM5 = 33 out of 45 (73%)
Language – English
Exam cost – First exam attempt is included as part of the course registration fee if the exam is taken within 30 days of course completion. Each retake attempt costs $50.
Retake policy – Second attempt on exam (first retake) can be done immediately after first attempt. Third attempt requires a 10-day wait. Fourth attempt requires a 30-day wait.
SAFe 5.0.1 Product Owner/Product Manager Training and Certification (POPM) Schedule
Location
Date
Price
Register
Learn more about corporate team training