Architecting to success: a few of our Atlassian solution customers
Hosting, Migrations, Integrations, Consulting, Training, Custom Development, and more
A Tailored Approach to Atlassian Tool Adoption
Atlassian Stand Alone Offerings
Sometimes all it takes is a little guidance to accomplish great things. From the expertise you need to enable your teams, to custom modifications that bring your process to life, lean on our certified experts.
Launch foundations for scaling Agile in Jira, implementing an organizational service desk, or get started quick with Atlassian.
Out of the box - Solution based packages
Atlassian packaged solutions
The core value of Atlassian software is its ability to integrate and adapt to bring total alignment to enterprise technology. Because that is no easy feat and because your team's time is better spent on achieving business goals, we have architected packaged and proven solutions to get these results fast. From launching Jira for a single team to scale with Agile, we have a defined, repeatable process.
50+ strong bench of experienced Atlassian certified experts and 20+ synergistic partnerships with key technology enterprises and Atlassian Marketplace Vendors
Expertise to bridge Agile, Product, and Technology with Atlassian Software
We have a large team, which means we have the right expertise to handle your project at the right time.
Our experts focus on both process and technology when bringing solutions to clients. We focus on the scalability of our solutions, for a top-down solution to suit the largest clients.
We bridge process and tools to help your team combat common problems like: Fragmentation, Traceability and Analytics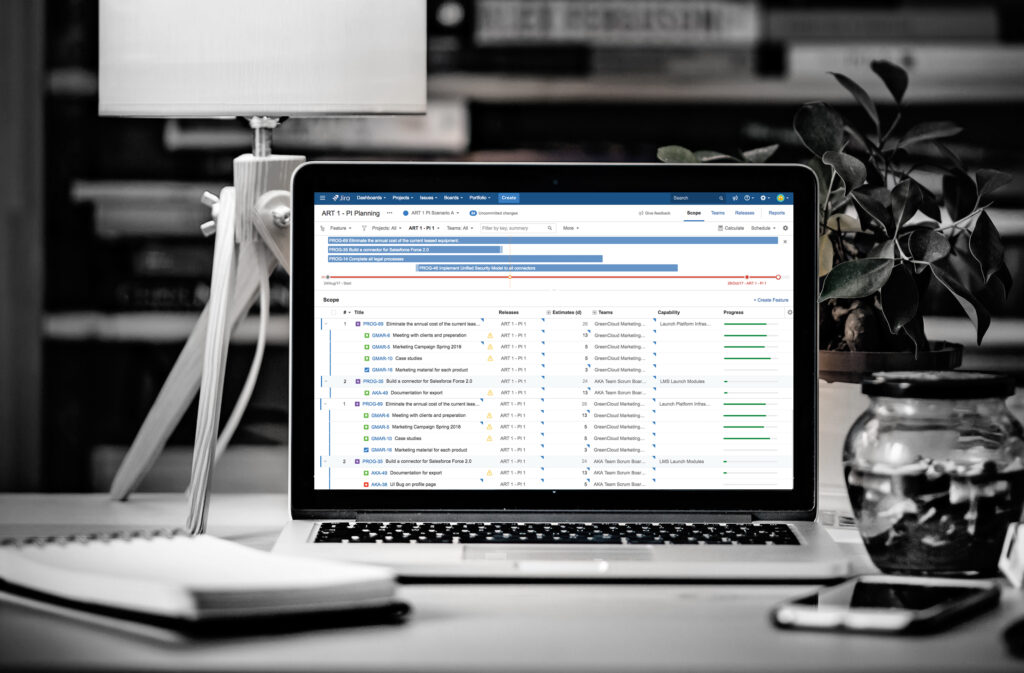 Jira Solutions
Scale Agile and optimize Jira project management to meet your unique business needs with Cprime Jira Software Consulting. Schedule a Jira demo today.
Learn More
Jira Align Solutions
Jira Align seamlessly connects strategy to technical execution. Get real-time visibility into aggregated data and transform your enterprise Agile planning process with Cprime as your Jira Align solutions partner.
Learn More
JIra Service Desk Solutions
A successful implementation of Jira Service Desk dramatically improves customer satisfaction and leads to its deployment to all support departments. Migrate today!
BitBucket Solutions
Bitbucket makes it easy for teams to collaborate and reduce issues found during integration by providing a way to easily combine and test code frequently.
Confluence Solutions
Enhance and automate Jira projects with Confluence. Partner with Cprime for Licensing, consulting, and managed services for Confluence.
Learn More
Opsgenie Solutions
Centralize alerts and notify the right people at the right time. Opsgenie integrates with over 200 of the best monitoring, ITSM, ChatOps, and collaboration tools.
Get expert help with Atlassian Tools