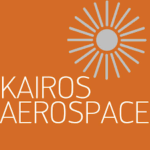 In today's world, new and flashy technology is popping up every day. Sometimes it's important, sometimes it's silly. But, it's rarely world-changing. Kairos Aerospace bucks that trend.
Founded in 2014 by PhD physicists and business partners, Steve Deiker and Brian Jones, Kairos Aerospace has pursued one mission with laser focus: to help companies turn data into positive change. Their high-impact niche? Identifying fugitive methane, or natural gas, emissions so oiland natural gas companies can quickly and accurately fix leaks, saving a tremendous amount of time and money while offering huge environmental benefits as well.
Recognizing the need for an internal system that could effectively track all ongoing issues and give the team insight into potential future threats to avoid and opportunities to exploit, the Kairos team did their research and settled on Atlassian's Jira Software.
Some of the images used were designed by freepik.com