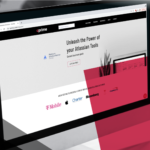 Why Governance is Vital for Your Atlassian Tech Stack, and How to Get Set Up for Success
Your company is spending a lot of money on your Atlassian tech stack. And, those software solutions are powerful vehicles for moving your company forward on just about any kind of work you can imagine.
Jira, Confluence, Jira Align, and other Atlassian solutions are some of the world's most popular tools. This is largely because they are highly customizable and can easily integrate with a robust suite of other Atlassian products and external systems and applications. These tools can create a powerful and dynamic ecosystem that can support every facet of a company's operations.
However, like with a brand new car, these tools require proper maintenance. They need to be appropriately used following "the rules of the road" if they're going to last and continue to provide the level of functionality and flexibility you paid for. But unlike that car, your custom solution does not come with a user guide or maintenance manual. Furthermore, no one may even be telling you how important this is for your Atlassian tools. It's up to you to decide if you're willing to protect your investment and get the most out of it or not.
In this white paper, we'll explore governance as a critical means by which companies can optimize their benefits and protect their investments in these technologies. Download this white paper today!
Some of the images used were designed by freepik.com