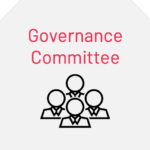 Many companies spend considerable resources on initiative such as cybersecurity and disaster recovery, but fall short when it comes to protecting their Atlassian ecosystems' framework and configurations.
In this session we explore what it takes to set up a strong Governance Framework and cover the basics to get you started on your Governance journey. We will share details on our recommended Governance Model, how to stand up your Governance Committee, the importance of a formal Change Management process, as well as additional best practices and recommendations.
Participants will gain better understanding of the importance of protecting their current Atlassian investments and how to get started laying the foundation for a solid governance framework.
Watch the Webinar on Demand
Some of the images used were designed by freepik.com