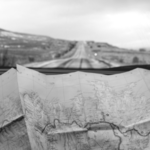 This webinar explores ways to align everyone to a common set of goals for an Agility journey as well as establish a roadmap for how to get there. We will discuss our key offering in this area, a Prepare and Roadmap workshop, that can be used as a starting point. We will show sample output from the workshop from a Financial Services organization.
This workshop overview has the following outcomes as its goals:
A common executive view of Agility as a required business strategy
A transformation vision serving as the fundamental communication mechanism for aspirational, impactful change
Top-line alignment to desired, measurable outcomes
An action team responsible for organizing and enabling transformative change and
A roadmap to launch the transformation.
Speakers:

Ken France
VP, Scaled Agility Practice, Cprime
Dan Weikart
Executive Coach, Cprime
Watch the Webinar on Demand
Some of the images used were designed by freepik.com