Custom Atlassian Add-ons, Products and Plugins
The customizations you need to align your Agile processes with your Agile technology.
---
Visit cPrime Labs for more information on existing products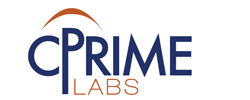 Program Boards for JIRA

Program Boards for JIRA helps companies with release planning, dependency management and real-time prioritization of work.

Global SSO

No more keeping spreadsheets with logins. Global SSO lets users login to all accounts by creating a single sign on authentication.

Service Desk Surveys

Service Desk Surveys provide the ability to monitor and track the performance of your customer support, gather customized feedback directly from your customers.

Project Burn Up

The Project Burn Up Gadget lets you view your project progress over time. The gadget shows the burnup of points for each Sprints towards the selected Versions to show the team progress.

Rally to JIRA Migration

Migrations from Rally to JIRA are often very difficult to perform and are very costly if data is incorrectly migrated. Lean on us to get it done.
---
In addition to our existing products….
We have and can build custom solutions to enhance the products you are currently using. Whether it's a Portfolio enhancement, custom modules or interfaces, or custom scripts that execute upon a screen/status transition we have experience and the expertise to deliver a valuable solution for you.
Contact Us