DevOps Foundation Certification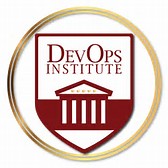 This sixteen (16) hour course provides an introduction to DevOps the cultural and professional movement that stresses communication, collaboration, integration and automation in order to improve the flow of work between software developers and IT operations professionals. Improved workflows will result in an improved ability to design, develop, deploy and operate software and services faster.
Course Objectives:
The learning objectives include an understanding of:
Goals, values and vocabulary
Demonstrated results and performance measures
Relationship with other frameworks (including Agile, Lean and IT Service Management (ITSM)
Culture, communication, collaboration and organizational considerations
Principles and practices
Reliance on automation
Adoption considerations (including how to get started)
Challenges, risks and critical success factors
Real-life examples and results
Course / Student Materials:
Sixteen (16) hours of instructor-led training and exercise facilitation
DevOps – The Basics (pre-class resource)
Learner Manual (excellent post-class reference)
Participation in unique hands-on exercises designed to apply concepts
Sample documents, templates, tools and techniques
Access to additional sources of information and communities
Certification:
Class culminates with an independent Foundation exam. Successfully passing (65%) the 60 minute exam, consisting of 40 multiple-choice questions. The certification is governed and maintained by the DevOps Institute.
Audience:
Individuals and organisations seeking a fundamental understanding of DevOps
Employees, managers, stakeholders and suppliers who are leading or contributing to an organisation's DevOps initiatives
Consultants guiding their clients through DevOps programs and process improvement initiatives
Application and infrastructure providers whose products are part of the DevOps tool chain
Internal and external suppliers
Business stakeholders
Schedule:
This course is available as an on-site private training and currently has no in-class training schedule for individual sign-up. Click on "Request Private Training" above to receive a quote.