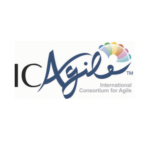 In the workplace, we are running meetings every day. So how do you go from running meetings to facilitating them? How do you get away from telling people what to do, to having them self-manage and self-organize?
The ICAgile Team Facilitator course allows you to learn the skillset and mindset to become a better Agile Team Facilitator. In this video you will learn how this course will help you become a better Agile coach, mentor and collaborator in order to transform your teams from a group of individuals to a high-performing, self-managing, self-organizing team.
Anyone who is responsible for working with people could benefit from the ICP-ATF certification.
Some of the images used were designed by freepik.com