In less than three weeks, thousands of scaling agilists around the world will digitally convene for two jam-packed days at the 2020 Global SAFe Summit. This year will look slightly different from previous years – no travel expenses, no lines, and no hotel food, just content delivered straight to you, from wherever you might be tuning in.
While we know we'll miss some of the physical aspects of Summit, we can find comfort in the fact that the foundations of the event remain the same. We'll have access to world-class keynote speakers, customer stories, technical talks, and networking opportunities to connect and collaborate with others in the scaled agile community.
Cprime is thrilled to help "Navigate Next" at this year's event as we return as an Epic Sponsor. Our team will be conducting solution demos in the Partner Marketplace, and a number of our SAFe experts will be hosting sessions in the main conference. All-Access Pass holders even have the chance to schedule a coaching session with SAFe Fellow, Ken France.
When SAFe 5.0 was unveiled at last year's Summit, we immediately went to work to begin incorporating those updates into our solutions, and are excited to present these innovations at this year's event.
Looking to learn how internal business teams can successfully implement agile methods and deliver value? Then join our session "Agile Business Teams: Simple is Not Easy!" Is your organization implementing cloud? Then don't miss "How to Leverage SAFe 5.0 with your Enterprise Cloud Strategy." Are you still exploring ways to integrate Continuous Learning Culture into your teams? Be sure to attend our Partner Showcase on "Customer Focused Strategy with Atlassian Jira Align & Product Agility Thinking.
We can't ignore the elephant in the room: remote work is obviously the topic at the forefront of many sessions and solutions. That's why we're giving away a free, remote PI Planning Session (valued at $30,000) to one lucky attendee during the event*. Stop by our (virtual) booth to learn more!
Whether you're looking for a demo, an old connection, or just want to say hello, Cprime is here to help at the 2020 Global SAFe Summit.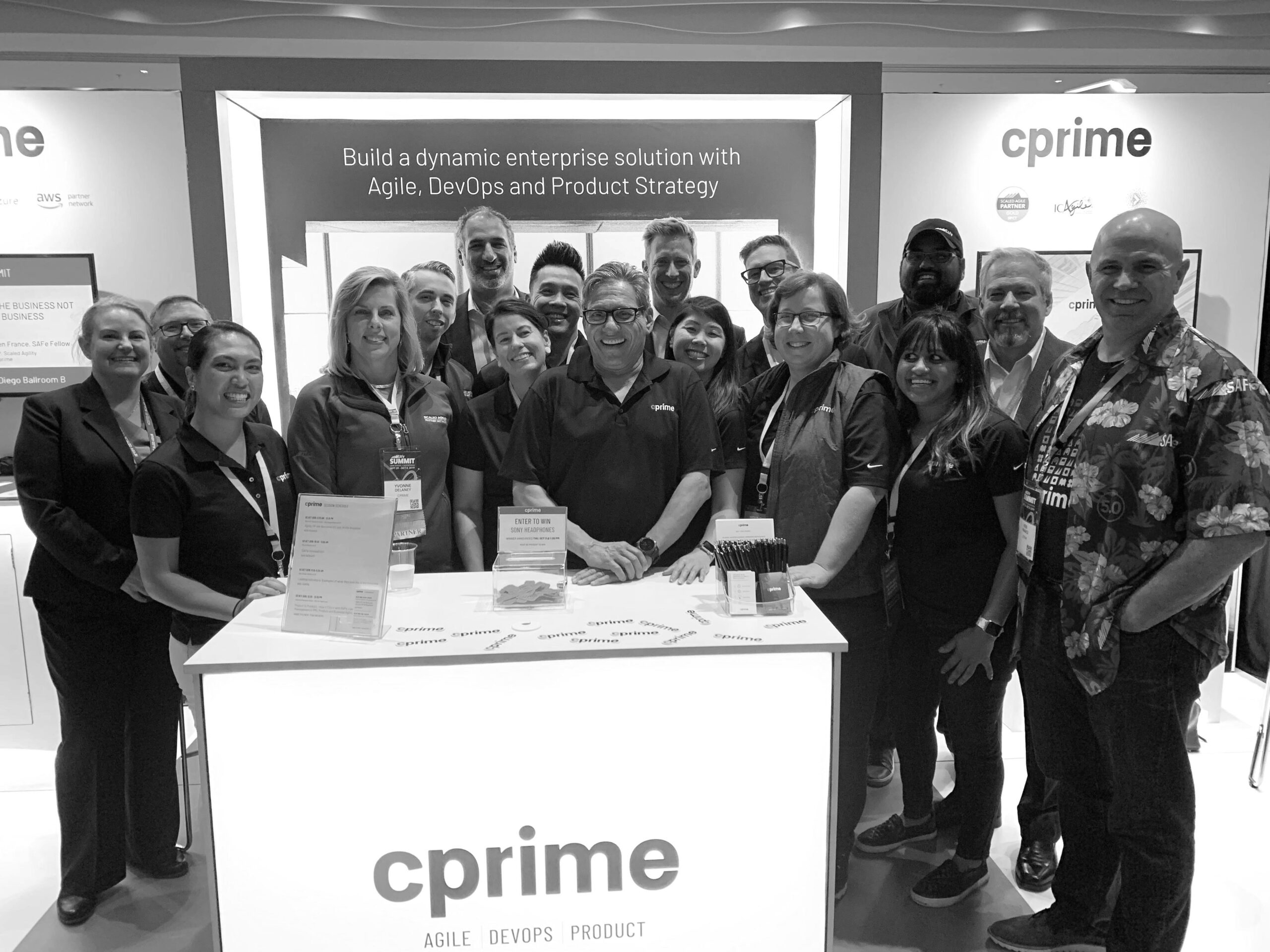 Cprime at Global SAFe Summit 2019
We can't wait to see you all virtually this year!
*Must be a NEW Cprime customer