Achieving product excellence and delivering value quickly and consistently can be difficult at enterprise scale. Organizations adopting the SAFe® framework often encounter challenges that can hinder their agility and throughput. As a Product Owner, Product Manager, or Release Train Engineer (RTE) in an enterprise, understanding these challenges and their solutions is crucial for optimizing flow and achieving strategic objectives. 
This article delves into six common challenges and offers actionable solutions to enhance your scaled agile efforts.
SAFe and Scaled Agile Framework are registered trademarks of Scaled Agile Inc.
Challenge 1: Lack of visibility into the full book of work
The Problem
One of the first hurdles in scaling a product-led approach is gaining a comprehensive view of all the work that teams are engaged in. This lack of visibility can lead to misaligned priorities, missed deadlines, and inefficient resource allocation. Moreover, when you can't see the full scope of work, it becomes difficult to make informed decisions, leading to a reactive rather than proactive approach to problem-solving.
The Solution
The key is to utilize Program Increment (PI) planning effectively. During PI planning, create a program board that serves as a "single pane of glass," displaying all commitments, milestones, and dependencies. This not only helps in aligning the teams but also in identifying any bottlenecks. A well-maintained program board can be a powerful tool for facilitating communication and collaboration among teams, thereby enhancing overall productivity.
Challenge 2: Aligning work with strategic goals
The Problem
Teams often lose sight of how their work contributes to the organization's strategic objectives, leading to a lack of focus and diluted impact. This misalignment can result in wasted efforts and resources, as teams may work on tasks that don't significantly move the needle in terms of strategic goals.
The Solution
Establish a visual representation that maps the work items to strategic goals. This ensures that everyone understands the "why" behind the "what," reinforcing the alignment between daily tasks and long-term objectives. By making this alignment explicit, you can ensure that every team member is aware of the bigger picture, thereby fostering a culture of strategic thinking and focus.
Challenge 3: Unclear understanding of ART velocity
The Problem
Without a clear understanding of the Agile Release Train (ART) velocity, it's challenging to gauge what can be realistically achieved in a given Program Increment (PI). This lack of clarity can lead to overcommitment, resulting in stress, burnout, and ultimately, failed objectives.
The Solution
Calculate the ART velocity by aggregating the velocities of all the teams involved. This provides a tangible metric that aids in prioritization and work-in-progress limits. Understanding your ART velocity allows for more accurate forecasting, helping you set achievable goals and manage stakeholder expectations effectively.
Challenge 4: Lack of visibility into dependencies and risks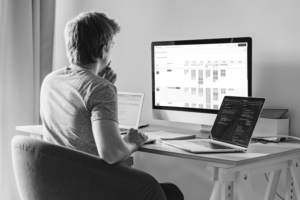 The Problem
In large setups, dependencies and risks often go unnoticed or are poorly managed, leading to delays and inefficiencies. When dependencies are not clearly identified and managed, they can become blockers that stall progress across multiple teams.
The Solution
Visualize and manage dependencies and risks in a central repository. This enables teams to identify bottlenecks and act proactively. By having a centralized place to manage these elements, you can ensure that nothing falls through the cracks, allowing for smoother execution and delivery.
Challenge 5: Constant need to update and maintain roadmaps
The Problem
Keeping stakeholders updated with accurate and current roadmaps is a constant challenge. Outdated or incorrect roadmaps can lead to misaligned expectations, causing friction between teams and stakeholders.
The Solution
Ensure that all work items have estimated start and end dates. This allows for the automatic generation of roadmaps, keeping everyone informed and aligned. By maintaining up-to-date roadmaps, you can facilitate better communication and trust among all parties involved, making it easier to navigate changes and adapt as needed.
Challenge 6: Limited availability of customizable reporting
The Problem
Standard reporting often falls short in providing the insights needed for effective decision-making. One-size-fits-all reports can lack the nuance and detail required to fully understand the complexities of your specific enterprise environment.
The Solution
Extend your data and create custom visualizations to meet your specific reporting needs. Custom reports allow you to focus on the metrics that matter most to your organization, providing the insights needed to make informed decisions and drive continuous improvement.
Applying these lessons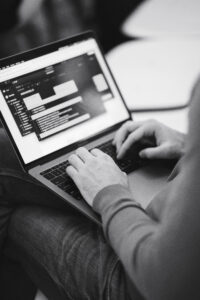 Understanding and addressing these six challenges are critical steps in optimizing your journey toward scaled product excellence. While this article provides a comprehensive overview, there's always more to learn. 
To gain deeper insights and actionable strategies, we highly recommend watching the full webinar, Six Challenges RTEs Face and How to Solve Them, available on-demand. In addition to an expanded treatment of what you've read above, you'll also see an onscreen demo of a software tool that can aid you in applying everything you've learned. 
Feel empowered to take action and elevate your enterprise's journey to the next level.
Watch the webinar on demand, Six Common Challenges RTEs Face, and How to Solve Them
Watch now