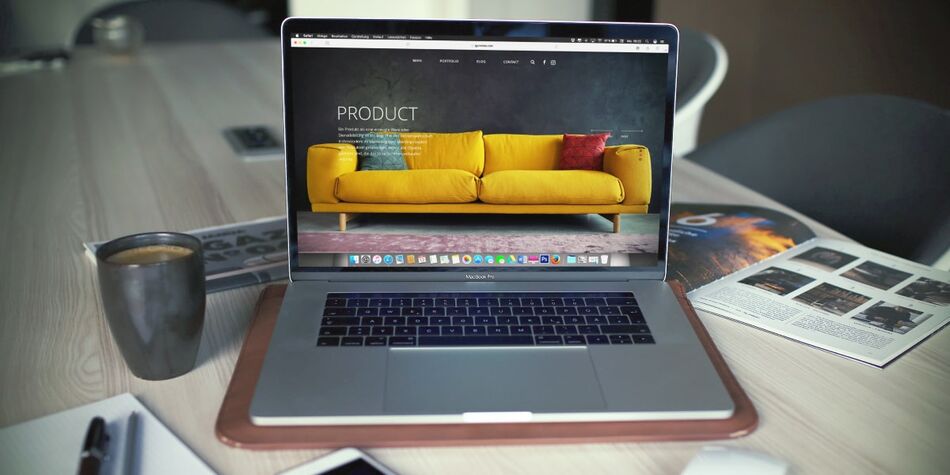 To make a decision about migration your online store from the ready-made CMS can be tricky and you ought to be 100% sure this action is required. We weighed all advantages and disadvantages of a ready-made and custom e-commerce CMS to simplify your choice and wrote about reasons why and when you need to perform this migration.
Running and managing your online store has never been more challenging due to the technical advances that trigger companies to stay up to date and use the newest solutions. Fierce competition in the e-commerce sector adds to the complexity.
However, choosing the right platform to power your online store is essential, and the reason why a lot of business owners carefully review the options available and compare the opportunities offered by ready-made e-commerce solutions with the effectiveness of custom e-commerce solutions.
Let's take a deeper look at the advantages and disadvantages of each so you can decide which option best suits your business needs.
What is a CMS for an Online Store?
A content management system (CMS) is a specialized software that is used in the e-commerce business processes for better data management. Most modern systems come with all-in-one features for managing customer relations, marketing campaigns, finances, and inventory, and that's why ready-made e-commerce platforms are popular solutions especially for newly created online stores.
The most popular e-commerce CMSs are:
WordPress
Shopify
Magento
PrestaShop
BigCommerce
WooCommerce
Volusion
Ecwid
Each of these systems has its pros and cons, but let's review the benefits and drawbacks of a ready-made CMS compared to those of custom CMS development.
Advantages of a Ready-made EcommerceCMS
Ready-made content management systems are the top choice of business owners because of the benefits below.
No Need to Build Everything From Scratch
The main advantage of using a ready-made CMS is that you can save your time and money on custom e-commerce website development and use pre-developed functionality instead. As a rule, an e-commerce CMS comes with a wide set of functions that are necessary for everyday store operations.
These functions are:
e-commerce website building (using a drag-and-drop feature and ready-made templates that can be slightly customized in some cases)
marketing functions (like blogging, email marketing, and social media integration)
payment gateways (ready-made CMSs usually have a pre-installed payment system plus the opportunity to manually set up a different payment gateway system)
inventory management features
analytics and reporting
Most CMSs come in the form of Software as a Service (SaaS), and the amount of features available differs depending on the subscription type and price. Each e-commerce business may choose a suitable package in terms of price and functionality, and proceed to an online store launch immediately.
Affordable to Use
Using a ready-made e-commerce platform is considered to be a more affordable option compared to custom CMS website development. For example, the price to use an e-commerce CMS may start at $20 per month (with a limited set of functions), which is a great price for a newly created business or idea validation.
However, the cost to use ready-made e-Commerce software can contain hidden fees, for example, there may be a fee for reaching out to the support team), or after exceeding a sales limit the system may automatically switch you to a pricier subscription.
Customization Opportunities
Open-source e-commerce platforms like PrestaShop come with customization opportunities (i.e. you may be able to change and improve the initial design by adding branded elements). However, custom e-commerce web design still wins over ones provided by a ready-made e-commerce platform, since the latter in most cases provides the opportunity to choose between themes and templates.
Plus, to customize the design provided by an open-source CMS, you still need technical knowledge or help from third-party specialists.
No Need to Understand Technical Nuances
A ready-made CMS strives for intuitive workflows, simple user interfaces, and ease of set up. Some e-commerce platforms are easy to use, they provide tons of guides and tutorials on features and possibilities, plus most of them have friendly support teams.
However, there are still systems that require you to have technical skills even though they often claim that everything is as easy as pie to set up. For example, Magento is quite difficult to set up, and most e-commerce website owners who decide to proceed with this platform hire professional Magento developers to set up the store and maintain it.
Wide Range of Ready-made CMS
We have already listed the most popular CMS solutions for an e-commerce business, but there are others. There are more applications on the market that allow for launching and maintaining an e-commerce business, so there is a great opportunity to find a perfect match at reasonable costs.
Disadvantages of Ready-made E-commerce CMS
Despite the promising opportunities offered by ready-made e-commerce platforms, they still have some limitations that business owners should take into account when choosing between a pre-developed CMS and custom e-commerce web development.
Absence of the Required Functionality
The features provided by ready-made platforms are enough for the basic operation of an online store, but they lack specifics. For example, a lot of business owners complain that analytical features are too superfluous for their businesses, and the reporting doesn't provide them with actionable insights for the company's growth. Also, popular CMS are slightly limited in SEO promotion opportunities which is a significant drawback when it comes to competition in organic search results. Plus, some of the platforms may be sufficient for selling physical goods, but not suitable for offering digital products or services, or vice versa.
Insufficient Scalability
Most e-commerce platforms are created with small businesses in mind so they actually have almost no room for scalability. However, it would be wrong to say the same about all e-commerce systems, since some of them do provide almost unlimited scalability opportunities on personalized terms. This option may be suitable only when the functionality provided is enough to scale the business as needed.
Transaction Fees & Unfavorable Terms
As a rule, ready-made e-commerce systems charge transaction fees. However, there are some exceptions. For example, PrestaShop and Ecwid don't charge transaction fees. All the systems have terms and conditions when it comes to transaction fees. For example, you may not be charged a fee if you use a payment system installed by default, but you will be charged if you connect to a third-party gateway. Or, there can be a sales limit, and once it is exceeded, you will be charged a fee for each subsequent transaction.
You need to be careful when choosing an e-commerce platform and a subscription since sometimes the hidden costs, fees, and commissions may significantly increase the cost of using the CMS.
Choosing an Appropriate Solution is Challenging
There are a lot of CMS solutions to choose from, and picking the right one for your business may be challenging since each of the systems offers specific conditions. The right way to choose the most suitable CMS for your business is to test each of the potentially suitable ones and compare the experience.
Most of the systems provide a demo version that you can use for a week or two for free, or they sometimes offer the opportunity to get a free subscription with a limited set of features, so you can decide if you need to buy a more advanced one instead. However, comparing all the systems and choosing the right one still takes a lot of time.
The Advantages of an E-commerce CMS Built From Scratch
Taking into account all the pros and cons, custom e-commerce website development services may seem like an alternative worth considering. Let's find out the advantages and potential pitfalls of this approach to CMS building.
Flexibility and Full Customization
Any customized solution is developed with flexibility and customization opportunities in mind. Simply put, a custom CMS is always tailored to the specific needs of the business, its current tasks, and the expectations of the end-users.
Any Design Idea Implementation
Perhaps, this is one of the most significant advantages of the ready-made CMS. It allows for creating any CMS design, as well as the design of your e-commerce store. The latter may give you a significant competitive advantage over the companies that use pre-developed themes and templates, plus provide your users with an outstanding e-commerce experience.
Any Feature You May Need
Also, any customized solution may be created the way you want it to be done, plus you always have an opportunity to add any features you need in response to your business growth or changing customers' expectations, for example. The ready-made CMS, in contrast, doesn't provide for this opportunity and is almost always limited by the set of features within a subscription you use.
Drawbacks of an E-commerce CMS From Scratch
There are some disadvantages of custom CMS development that you should take into account as well.
High Cost
The cost of creating a custom CMS can start at $30,000. This option is not suitable for small and newly launched businesses, but it may be affordable for fast-growing e-commerce companies that understand the value of their data and the opportunities that custom CMS opens up for management.
A Lot of Time
You may get started with a ready-made CMS immediately, while the process of creating a custom system can take a lot of time that may be needed for business analysis, prototyping, coding, testing, and data migration. However, the investment in time has a great chance of being fully paid off because you will never have to look for a third-party solution once you have a custom CMS.
Need for Technical Support
Your custom CMS needs to be supported and updated, and the cost to do it significantly exceeds the cost to use a ready-made CMS, even taking all the fees and commissions into account.
So, Should I Build My Own CMS?
Perhaps, you should, but only if your business needs it. To make a fully informed choice, we suggest starting with business analysis, finding the problems CMS may help with, setting clear goals and metrics, and only then proceeding. If none of the ready CMS systems provide for the functions you need, then it makes sense to come up with a custom system created from scratch.
However, if you have launched your e-commerce business recently, or you just want to validate your idea and/or test a target audience response, you may safely use one of the pre-developed content management systems before making a final decision.
One More Option: Headless E-commerce
Talking about the pros and cons of ready-made and custom e-commerce platforms, it would be wrong to miss one more approach you should know about. Its name is headless e-commerce and it allows you to separate your backend from the frontend.
Thus, you can leave your backend on the CMS you are using right now, but still, make your frontend more flexible and API-driven. This will allow you to improve your e-commerce website performance but still stay flexible with your design, inventory, and data management.
Conclusion
There are three paths your e-commerce business can follow. You can use a ready-made content management system, come up with a customized one, or switch to headless e-commerce regardless of the CMS platform you are using now.