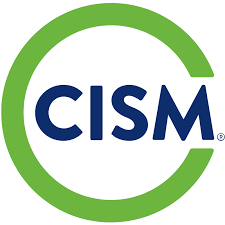 CISM Exam Boot Camp
Designed to be the clearest-cut path to obtaining the prestigious CISM certification; this three-day CISM Exam Preparation course offers a comprehensive review of the ISACA CISM topic areas without a lot of "off-topic" discussions.
The course specifically covers the task statements and knowledge statements contained within the four major content areas of CISM including:
Information Security Governance (24%)
Information Risk Management and Compliance (33%)
Information Security Program Development and Management (25%)
Information Security Incident Management (18%)
After completion of this preparation course, you will be ready to take the internationally-acclaimed CISM certification exam. When it comes to information security, a single differentiator can be all that stands between a multimillion-dollar contract or a promotion. ISACA's Certified Information Security Manager (CISM) certification is that differentiator. CISM is recognized around the world as the leading certification for enterprise security management. CISM certified individuals are part of an elite group of professionals who have demonstrated a mastery of the concepts and skills of information security, have the experience to back up the knowledge and are dedicated to continually learning and staying current within the information security field.
This is a preparation course designed to supply the necessary skills to successfully obtain your CISM certification. The exam and ISACA membership are not included in the price of this course. Please follow this link to register and schedule your exam. https://www.isaca.org/credentialing/remote-testing.
Duration
3 days/24 hours of instruction
Education Credits
21 PDUs
Public Classroom Pricing
GSA Price: $1485
Group Rate: $1495
Private Group Pricing
Have a group of 5 or more students? Request special pricing for private group training today.
Download the Course Brochure
Part 1: About CISM
Requirements for certification

Experience
Passing the exam
The ISACA Code of Ethics
Maintaining certification
Part 2: Information Security Governance
Overview

Information is a valuable resource in all of its formats
Not just IT related
We need to converge information security into the business

Effective information security governance

Business drivers
Business support
Provide assurance to management

Risk objectives

Operational risk management
We must be able to meet our desired state

Build an information security strategy

Business model for information security (BMIS)
Strategy

Controls

Types of controls
IT controls
Non-IT controls
Countermeasures
Example defense in depth

Provide assurance to management

ISO 27001
Security Metrics

Extend security knowledge to everyone

Awareness
Training
Education

Action plan to implement strategy

Projects
Gap analysis
Critical success factors
Part 3: Information Risk Management & Compliance
Overview
Information classification

Why should information be classified
Developing the program
Ownership
Responsibilities

Methods to evaluate impact of adverse events
Legal and regulatory requirements
Emerging threats and vulnerabilities
Risk management

Elements of risk
Risk assessment
Prioritizing risk
Reporting risk
Monitoring Risk
Risk handling
Control baseline modeling
Controls
Gap analysis
Integrate risk management into business and IT processes
Compliance

Re-assessing risk and changing security program elements

Risk management is a cyclic process
Triggers to re-assess
Part 4: Information Security Program Development & Management
Overview
Align information security program to business function
Resource requirements definition

Internal
External
Identify, acquire and manage

Emerging trends in information security

Cloud computing
Mobile computing

Security control design
Security architectures
Methods to develop

Standards
Procedures
Guidelines

Methods to implement and communicate

Policies
Standards
Procedures
Guidelines

Security awareness and training

Methods to establish
Methods to maintain

Methods to integrate security requirements into organizational processes
Methods to incorporate security requirements

Contracts
3rd party management processes

Security metrics
Testing security controls

Effectiveness
Applicability
Part 5: Information Security Incident Management
Overview
Definition

Distinction between IR, BCP and DRP
Senior management commitment
Policy
Personnel

Objectives

Intended outcomes
Incident management
Incident handling
Incident response
Incident systems and tools

What technologies must an IRT know?

Vulnerabilities/Weaknesses
Networking
Operating systems
Malicious software
Programming languages

Defining incident management procedures
Current state of incident response plan
Develop a plan

Plan elements
Notification process
Escalation process
Helpdesk process for identifying incidents
Response teams

Challenges in developing a plan
BCP/DRP

Recovery operations
Recovery strategies
Recovery sites
Basis for recovery site selection
Notification requirements
Supplies
Communication structure
Testing the plan
Recovery test metrics
Test results
Post-incident activities and investigations
The following professionals should attend this CISM training course: 
Information security managers
Information security practitioners
Security auditors
Security consultants
Chief Information Security Officers (CISOs)
Chief Security Officers (CSOs)
Privacy officers
Security administrators
IT managers
Individuals pursuing CISM® Certification
Master the CISM exam content areas
Get CISM test-taking skills from our experts
Learn to align security to your business processes
Gain In-depth coverage on Information Security Governance, Information Risk Management & Compliance, Information Security Program Development & Management, and Information Security Incident Management
150 multiple-choice questions over 4 hours proctored at PSI testing facility
Request Private Group Training