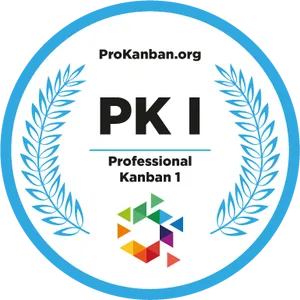 Professional Kanban I Certification Certification (PK I)
Cprime learning currently offers courses ProKanban.org has approved to provide the Professional Kanban I Certification certification.
Certifying Body
ProKanban.org
Experience Level
Beginner
Role/Function
Software Testing
Requirements
Required course: None
Recommended course: Applying Professional Kanban (APK)
Costs
The cost of PK I is $200 USD if taken on its own, one attempt is included for free with course tuition.
Assessment passwords are valid for one attempt.
Exam Details
Passing score: 85%
Time limit: 60 minutes
Number of Questions: 80
Language: English, Assessment can be taken using Google Translate Plug-in