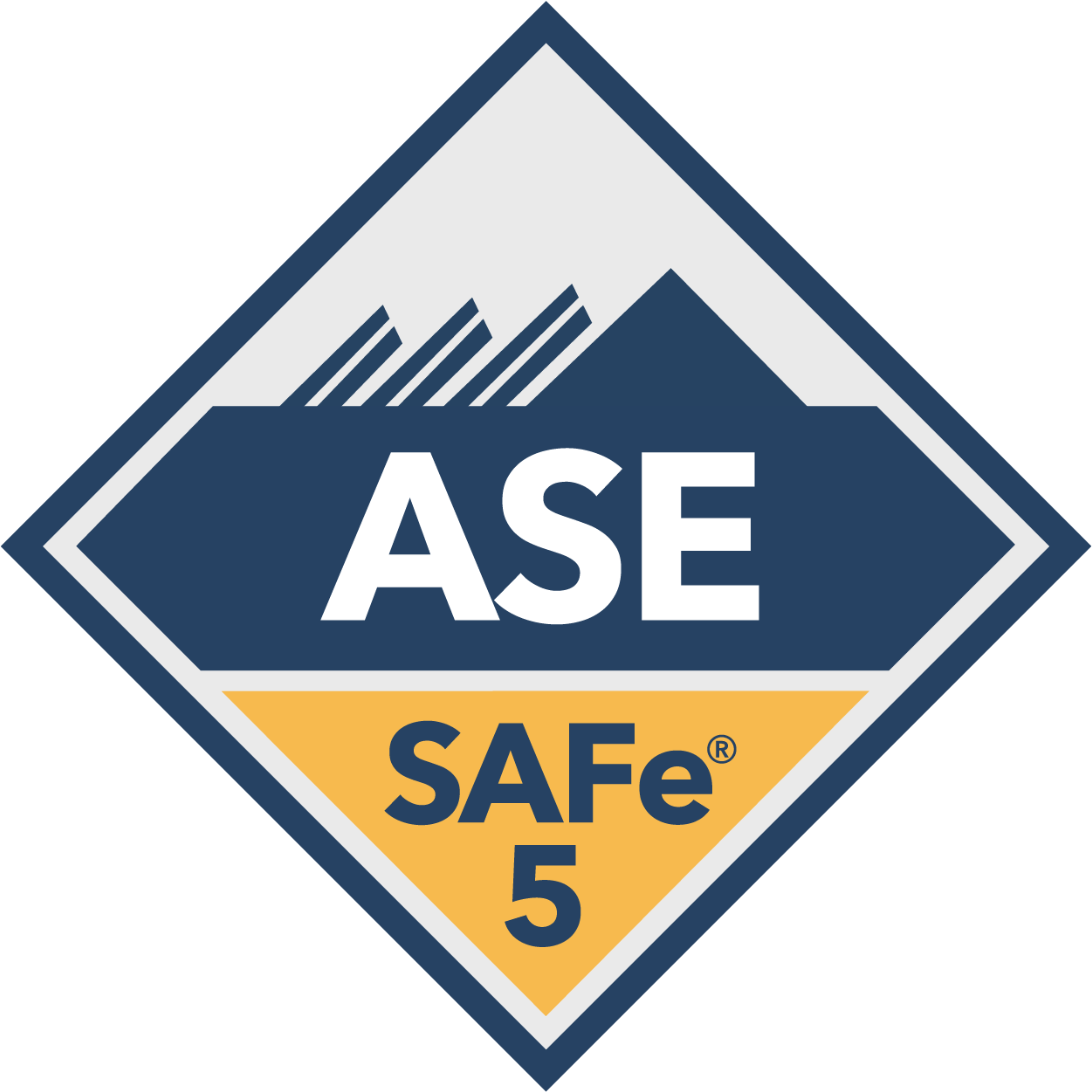 SAFe Agile Software Engineer Certification (ASE)
Cprime learning currently offers courses ScaledAgile has approved to provide the SAFe Agile Software Engineer certification.
Certifying Body
ScaledAgile
Experience Level
Intermediate
Role/Function
Agile Methodologies
Requirements
The first step toward becoming an Certified SAFe® Agile Software Engineer is to attend the SAFe® 5 Agile Software Engineering course. This is a requirement, because attending the course provides access to all the study materials and the exam.
Costs
Exam cost – First exam attempt is included as part of the course registration fee if the exam is taken within 30 days of course completion. Each retake attempt costs $50.
Recertification Requirements
Certifications expire one year from the date the certification is earned.
Exam Details
Exam name – SAFe® 5 Agile Software Engineer Exam
Exam format – Multiple choice; Multiple select
Exam delivery – Web-based (single-browser), closed book, no outside assistance, timed
Exam access – Candidates can access the exam within the SAFe Community Platform upon completion of the SAFe® 5 Agile Software Engineering course
Exam duration – Once the exam begins, candidates have 120 minutes (2.0 hours) to complete the exam
Number of questions – 60
Passing score – 42 out of 60 (70%)
Language – English
Retake policy – Second attempt on exam (first retake) can be done immediately after first attempt. Third attempt requires a 10-day wait. Fourth attempt requires a 30-day wait.