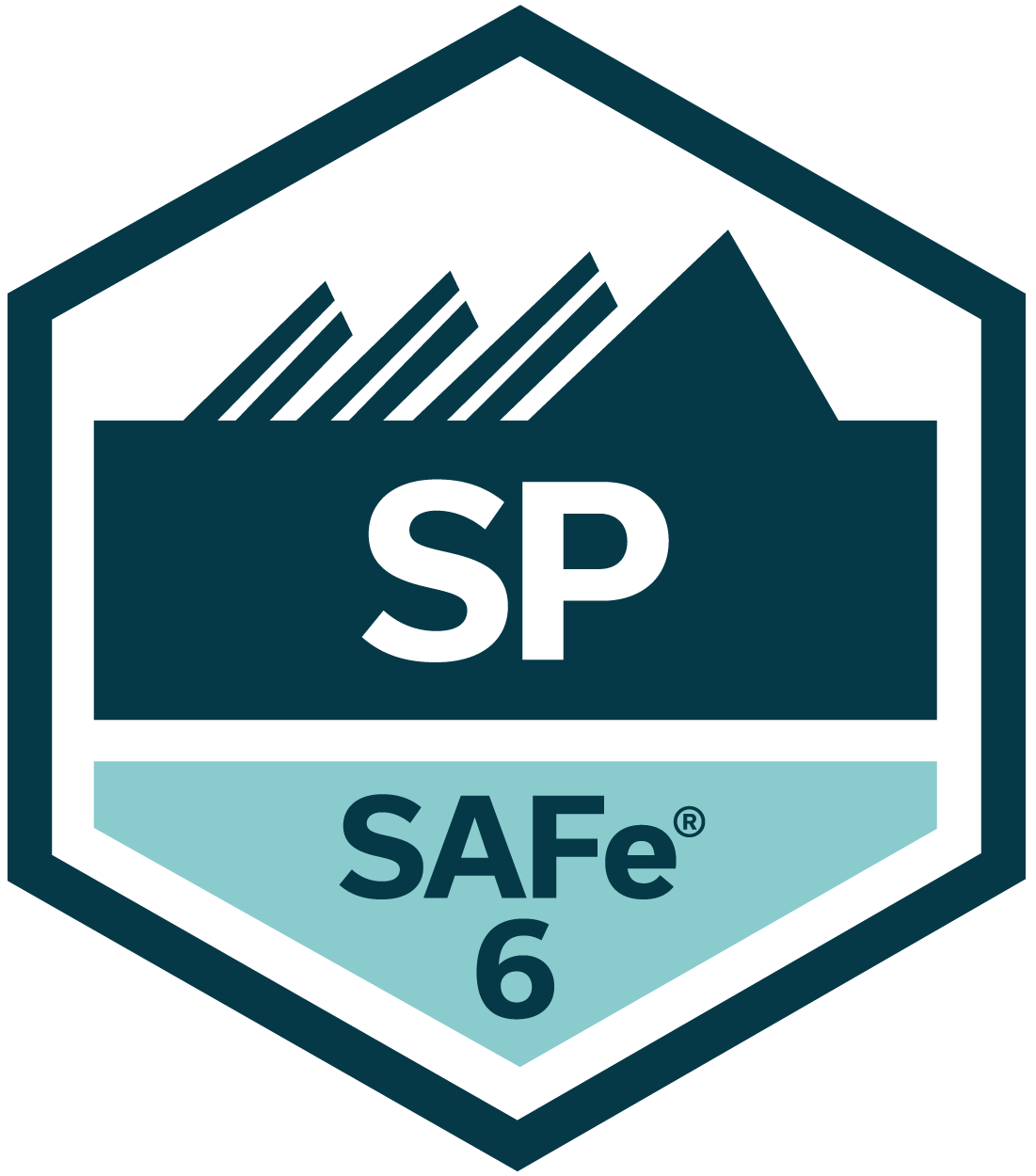 SAFe for Teams with Certified SAFe® Practitioner (SP)
Establishing Team Agility for Agile Release Trains
This two-day SAFe for Teams course teaches teams who are part of an Agile Release Train (ART) how to work in an Agile environment using Scrum, Kanban, and XP. The teams will learn how to become Agile Teams, build their backlog, and plan and execute iterations. Agile teams learn about their ART and their role in it, planning, executing, and improving with other teams. This class prepares teams to run a Program Increment (PI), including all meetings at the Team and Program level with a specific focus on the upcoming PI planning.
*Cprime is proud to be a Gold SPCT and Platform Level partner with Scaled Agile, the exclusive certifying body for the Scaled Agile Framework. Attending this class and passing the qualifying exam will earn you the SAFe Practitioner (SP) certification.
Duration
2 days/16 hours of instruction
Education Credits
15 PDUs
Public Classroom Pricing
GSA Price: $726.35
Group Rate: $695
Private Group Pricing
Have a group of 5 or more students? Request special pricing for private group training today.
Download the Course Brochure
Part 1: Introducing SAFe
Connect with the Scaled Agile Framework
Explore Lean, the Agile Manifesto, and SAFe Principles
Identify Scrum, Kanban, and Quality Practices
Part 2: Building an Agile Team
Build your team
Explore the Scrum Master and Product Owner roles
Meet the teams and people on the train
Part 3: Planning the Iteration
Prepare the backlog
Plan the Iteration
Part 4: Executing the Iteration
Visualize the flow of work
Measure the flow of work
Build quality in
Continuously integrate, deploy, and release
Improve flow with communication and synchronization
Demonstrate value
Retrospect and improve
Part 5: Executing the PI
Plan Together
Integrate and demonstrate together
Learn together
Part 6: Becoming a Certified SAFe Practitioner
Becoming a Certified SAFe Professional 
All stakeholders of an Agile Release Train at the beginning of its SAFe journey
Apply SAFe to scale Lean and Agile development in your enterprise
Identify your team's role on the Agile Release Train
Collaborate with all other teams on the train by learning their roles and the dependencies between the teams
Plan iterations
Execute iterations, demo value, and improve your process
Plan Program Increments
Integrate and work with other teams on the train
Exam name – SAFe® 6 Practitioner Exam
Exam format – Multiple choice (one answer) or multiple select (2-3 answers)
Exam delivery – Web-based (single-browser), closed book, no outside assistance, timed
Exam access – Candidates can access the exam within the SAFe Community Platform upon completion of the SAFe® for Teams course
Exam duration – Once the exam begins, candidates have 90 minutes (1.5 hours) to complete the exam
Number of questions – 45
Passing score – 35 out of 45 (77%)
Language – English
Exam cost – First exam attempt is included as part of the course registration fee if the exam is taken within 30 days of course completion. Each retake attempt costs $50.
Retake policy – Second attempt on exam (first retake) can be done immediately after first attempt. Third attempt requires a 10-day wait. Fourth attempt requires a 30-day wait.
SAFe for Teams with Certified SAFe® Practitioner (SP) Schedule
Delivery
Date
Instructor
Register
Nov 16th - 17th, 2023
9:00 AM - 6:00 PM ET
Keith Wilson
Request Private Group Training