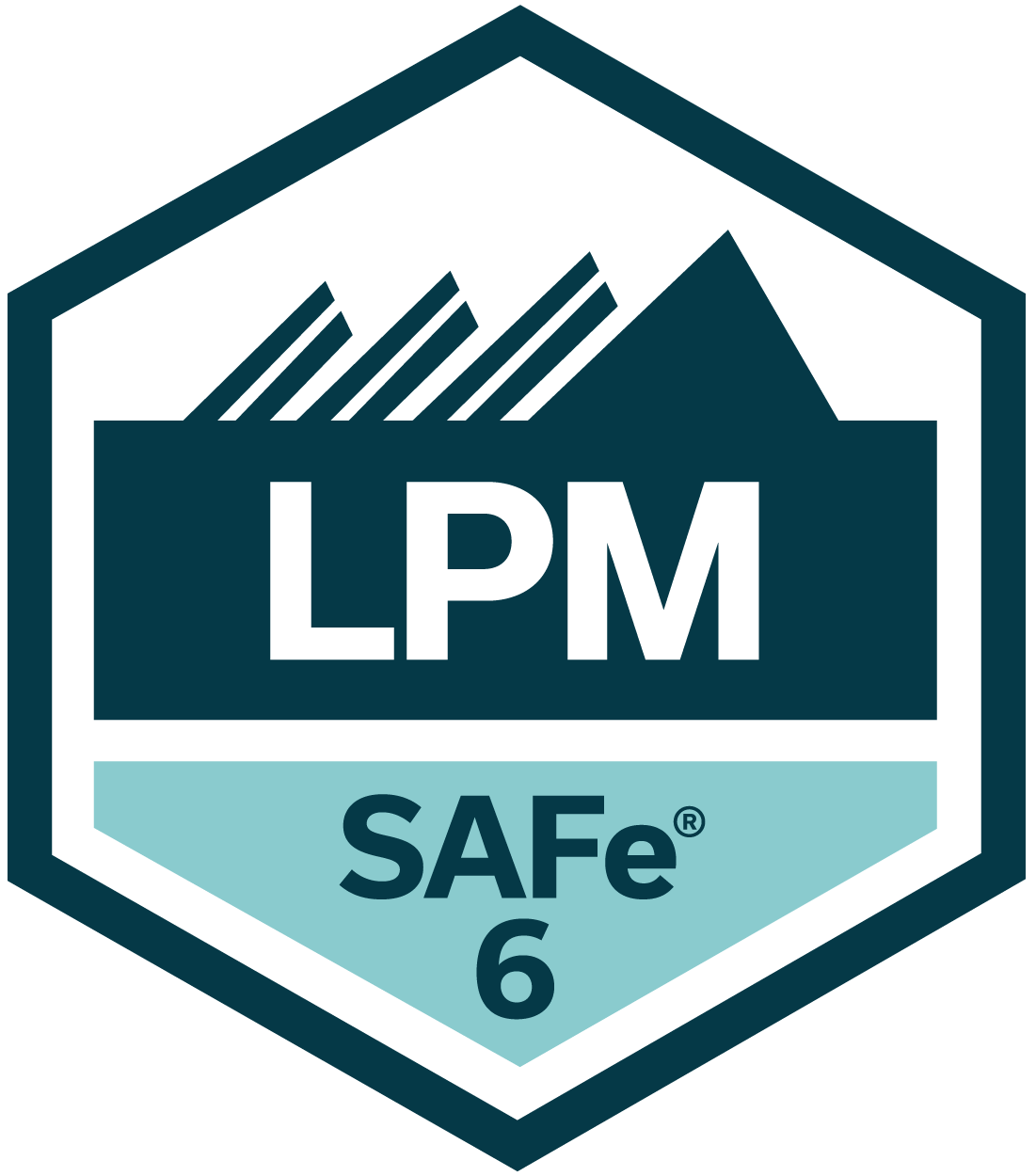 Certified SAFe® Lean Portfolio Manager (LPM)
Lean Portfolio Management is a two-day, interactive course that teaches the practical tools and techniques necessary to implement Strategy and Investment Funding, Agile Portfolio Operations, and Lean Governance. For private client sessions there is an additional one-day workshop available to help enterprise teams get started with LPM in their organization.
In this course, attendees gain the practical tools and techniques necessary to implement the Lean Portfolio Management functions of Strategy and Investment Funding, Agile Portfolio Operations, and Lean Governance. Participants also have the opportunity to capture the current and future state of their portfolio with the Portfolio Canvas tool and identify important business initiatives for achieving the portfolio vision. Participants establish portfolio flow with the Portfolio Kanban and prioritize epics for maximum economic benefit. The course also provides insights on how to establish Value Stream Budgets and Lean Budget Guardrails and measure the Lean portfolio performance.
Please note, for private, team training, we offer an additional third day to apply what attendees have learned in a workshop setting for their work environment.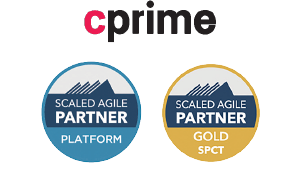 Cprime is proud to be a Gold SPCT and Platform Level partner with Scaled Agile, the exclusive certifying body for the Scaled Agile Framework. Attending this class and passing the qualifying exam will earn you the SAFe Lean Portfolio Manager (LPM) certification.
Duration
2 days/16 hours of instruction
Education Credits
16 PDUs
Public Classroom Pricing
GSA Price: $1345
Group Rate: $1495
Private Group Pricing
Have a group of 5 or more students? Request special pricing for private group training today.
Download the Course Brochure
Lean Portfolio Management (LPM)
Establishing Strategy and Investment Funding
Applying Agile Portfolio Operations
Applying Lean Governance
Implementing the LPM function
Day 3 Workshop (for private sessions only)
Executives and Leaders (CIOs, CEOs, CFOs, CTOs and VPs)
Enterprise Architects
Program and Project Managers
Product Managers and Solution Managers
Business Unit Managers
Program Office Personnel
SPCs and Enterprise Agile Coaches
Release Train Engineers
Agile Coaches
Human Resources
Epic Owners
All are welcome to attend the course, regardless of experience. However, the following prerequisites are highly recommended:
Familiarity with Agile concepts and principles
Attended Leading SAFe or SAFe PO/PM course
Experience working in a SAFe environment
Describe Lean Portfolio Management (LPM)
Connect the portfolio to enterprise strategy
Establish the Portfolio Vision
Implement Lean Budgeting and Guardrails
Establish flow with the Portfolio Kanban
Support operational excellence with an Agile Program Management Office (PMO) and Communities of Practice (CoPs)
Coordinate Value Streams
Measure LPM performance
Build a plan for LPM implementation
Exam name:

SAFe® 6 Lean Portfolio Manager Exam

Exam format – Multiple choice (one answer) or multiple select (2-3 answers)
Exam delivery – Web-based (single-browser), closed book, no outside assistance, timed
Exam access – Candidates can access the exam within the SAFe Community Platform upon completion of the Lean Portfolio Management course
Exam duration:

Candidates have 90 minutes (1.5 hours) to complete the exam

Number of questions:

SAFe® 6 Lean Portfolio Manager Exam – 45 questions

Passing score:

SAFe® 6 Lean Portfolio Manager Exam – 32 out of 45 (71%)

Language – English
Exam cost – First exam attempt is included as part of the course registration fee if the exam is taken within 30 days of course completion. Each retake attempt costs $50.
Retake policy – Second attempt on exam (first retake) can be done immediately after first attempt. Third attempt requires a 10-day wait. Fourth attempt requires a 30-day wait.
Certified SAFe® Lean Portfolio Manager (LPM) Schedule
Request Private Group Training