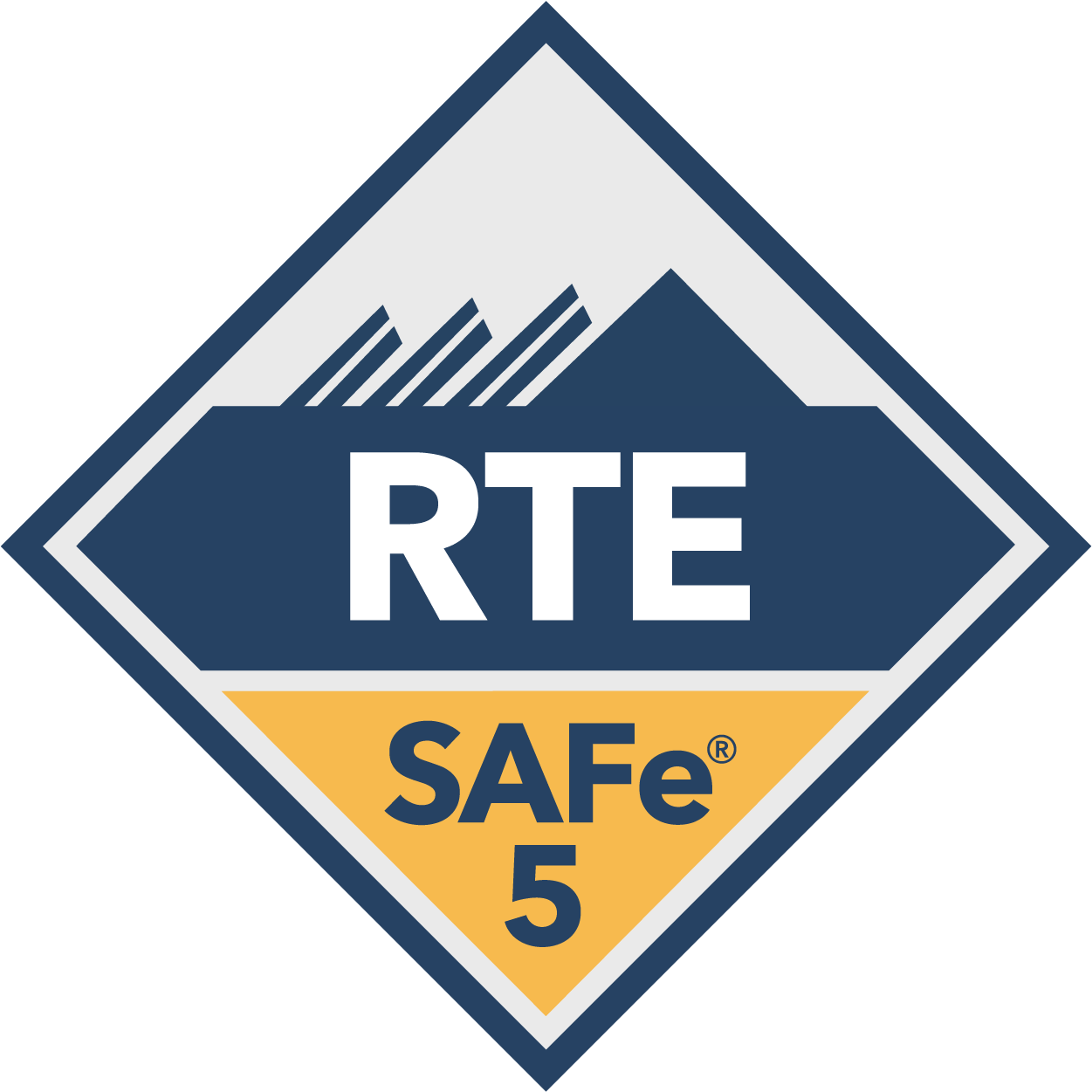 Certified SAFe® Release Train Engineer (RTE)
In this three-day course you will gain an in-depth understanding of the role and responsibilities of a Release Train Engineer (RTE) in the SAFe® enterprise. You will learn how to facilitate and enable end-to-end value delivery through Agile Release Trains (ARTs) and value streams. You will also learn how to build a high-performing ART by becoming a servant leader and coach, and how to plan and execute a Program Increment (PI) planning event, the primary enabler of alignment throughout all levels of a SAFe organization. This course also prepares attendees for the SAFe Release Train Engineer (RTE) certification exam.
*Cprime is proud to be a Gold SPCT and Platform Level partner with Scaled Agile, the exclusive certifying body for the Scaled Agile Framework. Attending this class and passing the qualifying exam will earn you the SAFe Release Train Engineer (RTE) certification.
Duration
3 days/24 hours of instruction
Education Credits
20 PDUs
Public Classroom Pricing
GSA Price: $1821.35
Group Rate: $2295
Private Group Pricing
Have a group of 5 or more students? Request special pricing for private group training today.
Download the Course Brochure
Part 1: Exploring the RTE role and responsibilities
Part 2: Applying SAFe Principles
Part 3: Planning a Program Increment
Part 4: Executing a Program Increment
Part 5: Fostering Relentless Improvement
Part 6: Serving the ART
Part 7: Continuing Your Learning Journey
Release Train Engineers (RTEs)
Program and project managers
Leaders and managers
Scrum Masters
Agile coaches
SAFe Program Consultants (SPCs)
Identify the effective RTE behaviors
Prepare & Organize for PI Planning
Facilitate PI Planning Team break outs and Plan review
Facilitate Management Problem Solving
Facilitate ART ROAM program risks
Facilitate Confidence Vote enabling transparency
Facilitate PI Planning across multiple locations, time zones and continents
Effectively Execute Program Increment
Fostering Relentless Improvement across the ART
Exam name – SAFe® 5 Release Train Engineer Exam
Exam format – Multiple choice (one answer) or multiple select (2-3 answers)
Exam delivery – Web-based (single-browser), closed book, no outside assistance, timed
Exam access – Candidates can access to the exam within the SAFe Community Platform upon completion of your SAFe® Release Train Engineer course .
Exam duration – Once the exam begins, candidates have 120 minutes (2 hours) to complete the exam.
Number of questions – 60
Passing score – RTE5 exam = 45 out of 60 (75%)
Language – English
Exam cost – First exam attempt is included as part of the course registration fee if the exam is taken within 30 days of course completion. Each retake attempt costs $50.
Retake policy – Second attempt on exam (first retake) can be done immediately after first attempt. Third attempt requires a 10-day wait. Fourth attempt requires a 30-day wait.
Certified SAFe® Release Train Engineer (RTE) Schedule
Delivery
Date
Instructor
Register
Request Private Group Training