Professional Agile Coaching Webinar Series
The Instructor: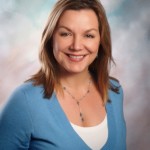 Angela Druckman
Angela Druckman is an experienced trainer, practitioner, speaker, author, and Agile development practices coach, Angela Druckman is renowned in the industry for her continued efforts to advance the value and application of the Scrum framework. She has extensive experience introducing Scrum into organizations, building new Scrum teams, and developing and coaching product owners. She is the author of the highly acclaimed book,
30 Days to Better Agile.
---
---
Webinar #1 – February 18th 11:00am PST
Beyond the ScrumMaster Role: Becoming an Agile Coach
In order for an organization to truly move to agility, they must first develop more than just the traditional Scrum roles of ScrumMaster, Product Owner, and Scrum team—they must create internal agile coaches. These agile advocates can guide other ScrumMasters and Product Owners, assist teams with problems implementing Scrum, and help the organization adopt an overall agile mindset. How do you advance from the
ScrumMaster role
to that of the agile coach? In this session, we'll identify the characteristics of an effective agile coach, how the role differs from that of the ScrumMaster, and how to build an internal agile coaching organization. We'll learn: • Who makes a good agile coach • How a typical internal agile coach spends their time • How to assess problems in an unfamiliar team • Metrics and tools to help the agile coach • Getting teams started in agile • Continuing your own learning This session is crucial for anyone who has a desire to help agile practices grow and thrive in their organization.
Webinar #2 – March 6th 11:00am PST
The Agile Job Market: What Job Seekers and Employers Need to Know
"Help wanted" ads asking for "experience with agile software development" or "Certified ScrumMasters" are increasingly common. However, some organizations have misguided ideas about what it means to be agile. Often, these organizations use their own particular "variation" of agile that feels decidedly non-agile to experienced practitioners. This webinar will help agile job seekers and employers find the match they are looking for. Attendees will learn: • How to assess the popular agile certifications, and what they really give you • Key interview questions that both sides should be asking • Surprising facts about which employers are (and are not!) truly agile • Warning signs of "agile in name only" • Hiring for—and getting hired into—a senior agile position If you are looking to grow your career or hire employees that will take your organization to the next level of agility, don't miss this valuable session.
Webinar #3 March 27th 11:00am PST
Enterprise Agile Coaching: Guiding Organizations through the Agile Transformation
"Agile coach" is a term that is thrown around pretty loosely these days. But what exactly is an agile coach? How do they differ from the more tactical roles, like ScrumMaster? And how do organizations find the agile coaches that are right for them? In the final session of our "Professional Agile Coaching" series, we'll examine how organizations can build an Enterprise Agile Coaching strategy. We'll look at: • When to use an external versus internal coach • How to choose a coach with the abilities your team/organization needs • The differences between team and enterprise agile coaching • Creating a communication plan with your agile coach • Developing an internal agile coaching organization This session will help organizations make the best use of both internal and external coaches in order to ultimately build the deep internal skills and knowledge necessary for a successful agile transformation.