Case Study
A Global Agile Transformation for a Telecom Pioneer
---
Company Details
Industry:
Internet, Telecommunications, Mobile
Company Size:
100K+ employees across 21 countries; over 300 million customers
Location:
Headquartered in the UK
Products:
Fixed and mobile telephony, Broadband, Digital TV, IPTV, IoT
Cprime Services:
The Problem
A large telecom pioneer had many teams and departments across the organization at various levels of agile maturity and many more that were still working using traditional project management or waterfall development methods. Teams were not aligned internally, silos proliferated, and visibility into the work was lacking. As a result, though they were accomplishing great things, they recognized significant room for improvement: reducing sluggish bureaucracy, accelerating speed to market, and ensuring that cybersecurity remained a top priority even as working methods changed.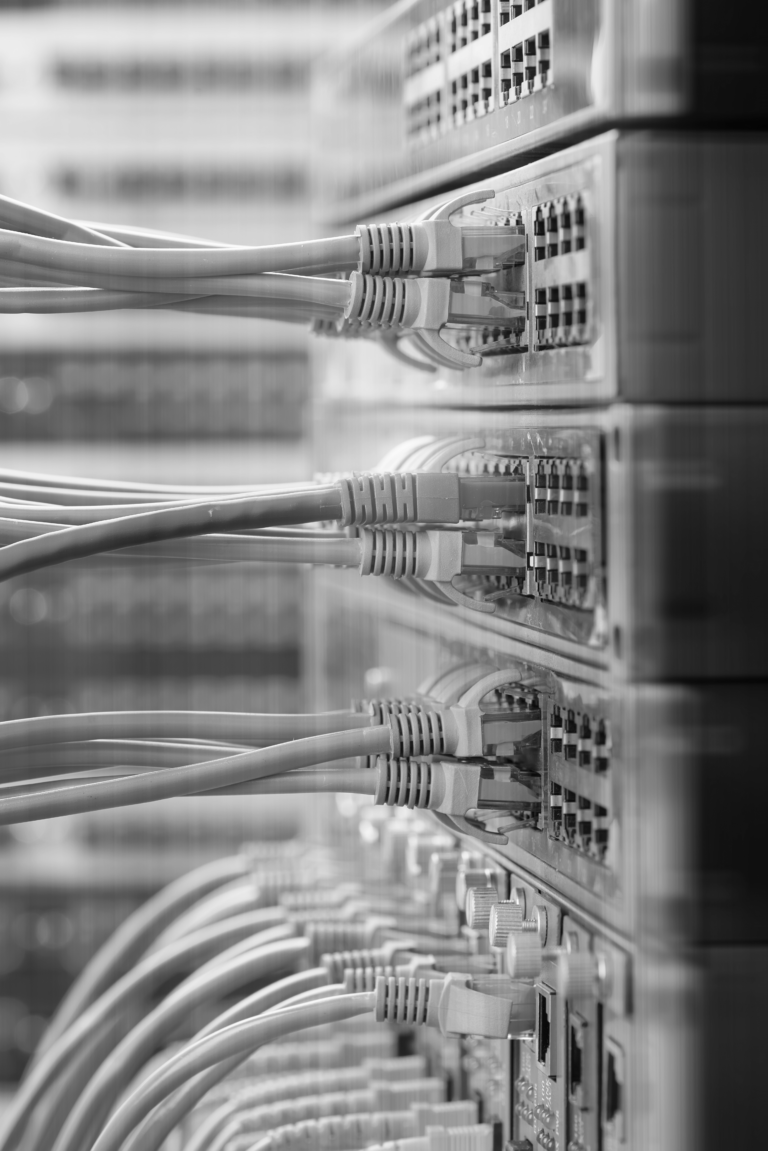 Laying the foundation
In the past, the departments that served each of the organization's more than twenty markets worldwide employed their own cybersecurity teams. So each worked in their own way, which was "good enough" for many years. But then, leadership decided to consolidate all their cybersecurity resources under one centralized umbrella. Consequently, this pivotal decision highlighted pain points and led to a far-reaching agile transformation.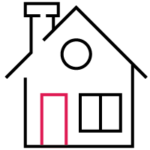 The organization's Security and DevSecOps stakeholder noted, "As we were working toward consolidation, it became clear that the different teams were siloed—both from each other and from other teams and departments that relied on them. Overall, with different ways of working and no set framework they could all follow, it was proving difficult to align all of Cybersecurity."
So, Dr. Sheridan took the lead in pursuing the means to standardize the working methods and establish a unified framework.
"We knew, based on what some teams had already accomplished, that we wanted Cyber to adopt Agile," she noted. "And, we settled on SAFe as the most appropriate framework for scaling those Agile practices across the entire department."
They contacted Cprime UK to help guide and facilitate from this point.
This was no small feat. The Cybersecurity team consists of over 800 employees located in more than twenty countries. So, Dr. Sheridan and Cprime UK set about creating a long-term strategic roadmap, a lengthy white paper around Agile transformation, and numerous presentations to various business units and executive stakeholders. And, they hit upon a valuable strategy to ensure the scaled Agile approach they were developing would be sustainable.
Steps to success
Security Champions
"The first step was to establish what I called Security Champions," Sheridan said. "These were individuals in each Cyber team that would be trained and coached as early adopters and advocates for Agile and SAFe principles we wanted the teams to adopt."
These individuals helped "rally the troops" in a sense, advocating for the value of change and helping identify areas where change would lead to vast improvements in each team's work outcomes. For example, Sheridan said, "We could see products getting to market faster if we made the move to Agile and SAFe. It would cut down on overly long approval processes and time-consuming meetings because everyone was following a set framework. Everyone would have visibility into the work. Faster speed to market would lead directly to innovation and increased revenue."
As with any significant change, there was some initial pushback. But eventually, the various Cyber teams became more aligned in their desire to make a move.
Gerhard Sutherland, a Lean Agile Coach who worked closely with Dr. Sheridan throughout the transformation process, notes, "One of the most important aspects of this kind of transformation is having the right people in the right positions to really bring everything to fruition. That applies to both the teams undergoing transformation and the trainers and coaches we were providing to guide them. In some cases, we needed to pivot and swap out resources to ensure we were providing the very best help based on each team's unique needs."
SAFe training classes
Representatives from the teams (in addition to the Security Champions) and members of Cybersecurity management and leadership attended three-day SAFe training classes. Then, Cprime coaches helped disseminate that knowledge across the teams.
Sheridan recalls, "This needed to be a hands-on, practical process. Just training alone was not going to cut it, so the Cprime coaches were right there, hands-on, teaching and showing the teams how to follow these new methods."
A strategic roadmap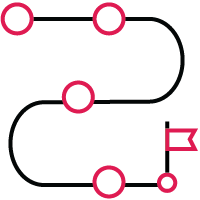 At that point, the team revisited and clarified the initial strategic roadmap. Sheridan and Sutherland collaborated to develop a plan to present to executives for budgeting and strategic purposes. This included a significant effort to replace all the disparate slides and spreadsheets that various teams relied upon with one centralized set of documents that provided a highly visual and engaging view of where they were headed.
Farooq Mohammed, another Lean Agile Coach who has worked primarily as an embedded Scrum Master on various Vodafone teams, explained, "This level of visualization and strategic explanation was integral to achieving buy-in across the teams and eliminating the last of the team members' hesitance. They could see where they individually fit into the proposed strategic initiatives, which was powerful."
The results
As it often is, the transformation was a slow and steady process. With preliminary work beginning in late 2019 and Cprime getting involved in January 2020, the pandemic also impacted how the transformation progressed. But, by June of 2021, the Cybersecurity teams had:
Established a Lean Agile Center of Excellence (LACE)
Mapped their value streams
Set up Agile Release Trains (ARTs) and Planning Increments (PIs)
And built a solid foundation for Lean Portfolio Management (LPM)
Outcomes
Sheridan noted, "The visibility into the work has improved dramatically. Whereas it used to require lots of long status meetings, now it's just an ongoing, almost real-time process."
Mohammed stated, "We can see that the teams are no longer functioning in silos as they were before. They're working together across teams, collaborating more freely."
Sutherland agrees. "It's also clear that the teams are working so well together because people have truly taken ownership of the work. Rather than just assigned tasks, everyone can see where what they're doing fits into the bigger picture of organizational strategy. That's a great motivator, and it promotes collaboration and cooperation."
"And, maybe most importantly, the team members are just happier working together this way," Sheridan concludes.
The engagement isn't over. Going forward, Vodafone intends to:
Scale the use of Agile and SAFe to other parts of the organization
Explore participatory budgeting
Expand and solidify the LPM practice
Dive deeper into automation at all stages of the workflows
And much more
And Cprime UK will be there to support those efforts and beyond.
Want to share with a colleague? Download the PDF
Featured Team Members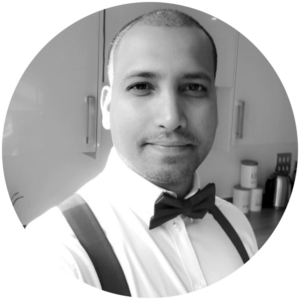 Farooq Mohammed
Agile Coach
Farooq is a certified Advanced SAFe 5.0 Scrum Master & Agile Coach with a history of working in the IT industry and Retail. He works to enable, empower, and create collaborative teams to deliver early and regular business value, aligned to their stakeholders' strategic goals. He has more than six years of experience working with leadership to gradually introduce a culture of self-improvement in their organizations.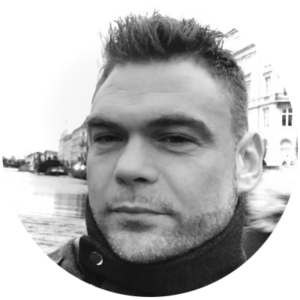 Gerrie Sutherland
Lean Agile Coach
Gerrie is a security cleared, practicing SAFe 5 Program Consultant, Agile coach, and seasoned Scrum Master with 6+ years enterprise and IT experience in the technology sector. His career has been focused on Agile delivery, Scrum, Kanban, lean process flow, software life-cycles, automated testing, team development and coaching, risk management, strategic planning, and analysis.