Case Study
Tech Firm Adopts Agile for a Better Customer Support Portal
---
780%
Improvement in Release Time
6
Teams Trained World Wide
Company Details
Industry:
Technology
Company Size:
122,830 Employees
Cprime Services:
Executive Summary
One of the main issues that the CSP team wanted addressed with their move to Agile was delivering to their customers quicker. They knew very little about Agile except for what they had read and needed to have their entire distributed team trained.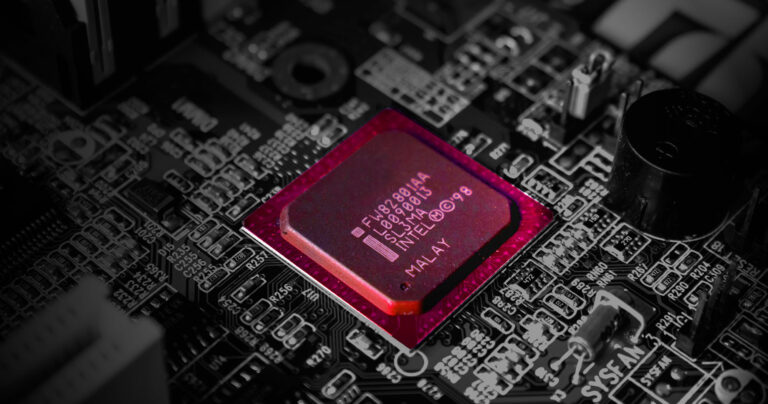 Overview
Interview with Senior Architect
In an effort to understand our customer's experience with Cprime, I've set out to conduct several interviews with key clients to understand the reasons for why they chose to go Agile, why they selected Cprime as a vendor and what they have noticed as the biggest benefit from performance improvement since the engagements.
The interview below is with a Senior Architect, from one of the world's largest computer technology firms, which develops Enterprise Software and Computer Hardware. The Senior Architect works for the Customer Support Portal (CSP) and leads all user experience for desktop and mobile support solutions.
They knew very little about Agile except for what they had read and needed to have their entire distributed team trained. The Sr. Architect spoke with friends at other large software companies who spoke highly of Cprime so they reached out for help.
The Challenge
One of the main reasons the CSP team wanted to go Agile was because they simply wanted to be able to deliver things to their customers quicker. They also wanted to be able to get feedback from their customers faster to improve their product.

The other challenge was the fact that the team members were located all across the world – United States, India, Romania, etc. They were concerned that if they simply told each team to go out and get local Agile training that they would lose consistency in the messaging.
The Solution
Agile Training to the Rescue
Cprime assessed their situation, challenges, environment and together, they came up with a 3 day course (2 days of Agile team training and 1 day of Product Owner training). Cprime sent their Agile practice lead, Kevin Thompson, around the world to teach the same custom course to all of their CSP team members.
2 Day Agile for Teams: Agile Basics, Basic Requirements, Sprint Planning, Scrum Ceremonies, Advanced Requirements
1 Day Product Owner Training: Product Vision, User stories, Product Backlog, Story Mapping, Scaling Agile Planning, and also included simulations
The Results
Improved Release Time, Transparency and Feedback Loop
Improved their Release Time by 780%
"In the first 18 months, we delivered 8 releases which is 7 more releases than any other product our company delivers. That's 2 in a quarter month release cycle."
Improved Transparency & Visibility
"Transparency is one of those foundational things that is transformative."… "From a visibility perspective, our upper management can also have visibility into our work. If they wanted to come in and say, "Show me where you are today for something that's delivered in 8 weeks." I will have something to show them as opposed to I'm still writing the speck."
Improved Feedback Loop from Customers
"It's also being able to see stuff come out the other side and be able to get quick feedback on it whether it's from customers; in my case, I work with customers and demo working code to somebody before I deliver it to production so I can continue to refine it. We do this all the time. We did it last week. We did it the week before that. I have things coming out the other side and I'm not just dealing with prototypes. I'm dealing with actual working code that I can test."
Evaluation of Cprime
Coaches with Agile Expertise
"The reason why we went back to Kevin and Cprime repeatedly in multiple engagements was because we felt like we got exactly what we wanted. He really understands his stuff. He delivered a consistent message. He's a nice guy. He is very sublime. It worked fine for us."
Easy to work with & logistics taken care of without flaw
"It was very easy. It really didn't require a lot of effort. All the materials were delivered, the rooms booked, facility, all that stuff."
Overall a great experience
"We had a great overall experience and I've recommended Cprime in multiple occasions already, to other teams her as well as other organizations in the Bay area."
The Interview
Sr. Architect: This is the first team that was trained at our headquarters (Points to a photo on the wall). Kevin Thompson trained that team in Redwood City in December 2010.
Cprime: Was that one done in India.
Sr. Architect: No, that was here. This is the first team that Cprime trained on Agile.
Cprime: Very cool.
Sr. Architect: It says December 2010.
Cprime: 2010, yeah. A while ago and you've come a long way. Let's get some background. Initially, what made you reach out to Cprime? What was your initial contact? What struggles were you guys going through on your team?
Sr. Architect: There's a saying that Donald Rumsfeld has said about known knowns, known unknowns and unknown unknowns. Unknown unknowns are things you don't know that you don't know. You can look it up. Just look up Donald Rumsfeld, unknown unknowns. It's a great quote. You can quote that I quoted it.
It's a really good one. When we starting off with Agile, I didn't know anything about Agile. We kind of knew about it and we started to read about it and research it. I'm like, "I don't think we can switch the way we think just by reading." I reached out to some of my friends at other organizations that I knew were more advanced software development companies like Cisco, for example. I reached out some people at Cisco and I asked around. It's like, "How do I get better at this?" That's how we got a list of consultancies in the area and one of those was Cprime. I reached to a few different companies and I think we talked with Zubin actually at the time. I was able to successfully pitch consulting which here is not normally … It's hard to get that kind of thing. I argued it as training, because we know what that means and we understand that. We worked with Kevin and maybe someone else at the time.
Cprime: Can you describe the adoption "plan" that was prescribed for you by Cprime?
Sr. Architect: We came up with a game plan but we realized that over time, we'd probably grow and we'd need scale our training exercises, and what we found was we were concerned that we weren't going to be able to give a consistent message if I went to the Romania team and said, "Just go get some Agile training." Go to the India, "Hey, go get some Agile training." We were concerned that we wouldn't be communicating the same level of quality level message. Of course when we got Kevin as our trainer, his dry humor standing, he knows his stuff really really well and he communicates it really really well.
We felt that we basically could offer a package, like here's what we want trained, here's how we want it, leave this in and add this out and here's how we do things. Kevin was able to convey that message throughout the world and it made more sense for us to send, and Kevin was willing thank God, but made more sense to send Kevin out to the field rather than try to bring people in because it's much easier even as a consultant to send 1 person to India than it would be to bring 5 people here. We were able to create a little tour, if you will. We'll hit the east coast, we'll hit Romania, we'll hit India.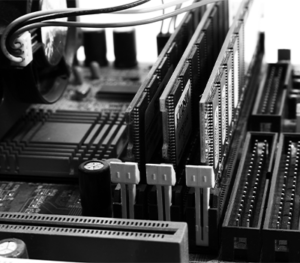 Cprime: Yes, I remember seeing pictures of that trip from Kevin. Pretty amazing. He went to India, Romania, Colorado…
Sr. Architect: Yes. From that perspective, that was the starting point. Or course the challenge with Agile for us is you can train somebody but if they don't actually use it, they're going to lose it. We definitely had some hiccups in trying to get everybody fully engaged in Agile methodology and then even go a step further now; we're very interested in Scout Agile, getting everybody stepped up to Scout Agile. We're a little worried because we're not really very … To the outside world, we're probably not very agile. But on the inside, we're way more agile than everybody else. It's just a level of quality to the process.
Now we're at the point where, granted people have come and gone, in the last few years but we're mostly trained up and we're mostly following some of Agile but we're not really good at evangelizing it and the constant improvement part. For example, retrospectives, all of many consider that to be one of the more important tasks. Almost nobody does those here. In terms of visibility across the organization, we still have teams using spreadsheets, which is absolutely absurd for a company with 29 sprint teams.
Cprime: When you say "we", are you just meaning your group, the Customer-Support Portal team?
Sr. Architect: Yes. Cprime: Okay. And now it's spreading towards other groups?
Sr. Architect: We're a large software organization and we tend to acquire lots of other software organizations and in general, given the propensity of software organizations to do Agile, it's more likely than not. Smaller companies, and when we mean smaller we mean billion dollar companies, that are going to come with Agile already. They're going to come using Jira, GreenHopper, Pivotal Tracker, whatever, VersionOne. Many do come with Jira, but they're also small companies already and they're small teams. They may be a billion dollar company but they may only have 30 developers or 50 developers or 100, not very many. They come with those tools and expertise already and so partially you've got probably dozens, if not 100 I don't even know, organizations that are running Agile, but you've also got hundreds and tens of thousands of people who are not in our large organization. It's not my problem. I've got enough. We've got enough on our plate. We run a $20 billion service. It's bigger than most everybody's companies. That's just for us with 300 people.
Cprime: So, when you say in the beginning you didn't know much about Agile but you talked to friends at Cisco. What was the main reason behind that? What were challenges were you facing and wanting to achieve? Why go there?
Sr. Architect: My role as an architect is mostly focused on user experience design. One of the things that drives me nuts would be that we come up with a solution to a problem and then it takes us 18 months to deliver it. That's not acceptable. We need a method to be able to deliver customer value sooner which is exactly what Agile does. As long as we can come up with a method for prioritizing things, which by the way, Scout Agile plus some of the methods I introduced do, we can figure out what's important and get it to customers as soon as possible. From a design perspective, we were interested in basically just delivering quickly. In the first 18 months, we delivered 8 releases which is 7 more releases than any other product would've delivered here because other products deliver typically in an 18 month cycle, and we delivered 8 full releases. That's 2 in a quarter month release cycle. Right. Now we're on a quarterly schedule which I base on Scout Agile. I prefer to go to a 5 time a year schedule is what I think would work best for us in terms of partnering sprints and timing and such. We were really just trying to get more … They were trying to be fast. We wanted to get stuff to customers quickly and try it out and get feedback and then improve the product. You can't do that on an 18 month schedule. In fact, services just … You can't run a service that way. No website gets released every 18 months.
Cprime: Now, how soon did you feel that after you initially said okay, we want to get training or consulting? How soon did you feel that impact?
Sr. Architect: That was December of 2010. That would've been 2 years after we originally founded the project. If you think about it, we're 300 people now. When we started, we were 2. Don't exactly need Agile training for 2 people to work together.
Cprime: You started doing it back then, with only 2 people?
Sr. Architect: We started pretty soon. For example, when you look at the Agile artifacts, did we have burn down at the beginning? No. Did we have standup meetings or retrospectives? No. What I refer to us as, I refer to us as lower case agile. What I mean by that is we were agile-like. The word agile, not Agile Manifesto-agile. I called us agile-like or I called us "lower case agile". That is we did deliver quickly. We repeated execution. We tried to take things off in small bites, but we didn't know about stories or story points or breaking down ethics into stories. We intrinsically knew to do the most important things first because I'm a designer and that's what I would've done anyway. We didn't know it from an upper case agile perspective.
Once we got past, it was the VP and I and some contractors which lasted more than a year and we started to actually start to acquire internal company development resources. Then we started realizing we should do Agile. When we had a few dozen people, then it became like we should've done Agile, not Agile at scale of course because it didn't really exist then, but just simply Agile. Then we started to work on indoctrination of actually having a 2 week cadence. We had continuous builds back then. We've moved away from it. We're trying to move back but the technology made a bid difference back then. We were using Flex and everybody could do builds in real time. We really didn't have QA integrated with the team. Wanting to get value out to our customers quickly was our biggest concern and because we had pressure from our executive management as well. It's like, okay, I want something. They want it sooner rather than later. I'm like how can we get something of good quality out sooner than later. That's where we felt Agile so is not going to work.
Cprime: You didn't get any pushback from that decision?
Sr. Architect: No. I don't think there even was any discussion of that decision. That was an internal decision.
Cprime: When you were describing the plan that you came up with, Kevin did an assessment for you guys in the beginning to customize training for all of your teams that was somewhat customized to what you guys needed to learn.
Sr. Architect: It's on a Wiki page so I can show it to you and I can share it and print it, whatever.
Cprime: It was a 3 day…
To read the full interview, download the PDF below.
About Cprime
Cprime is an industry-leading, full-service global consulting firm with a focus on providing integrated and innovative solutions around digital transformation, product, cloud, and technology. With over 20 years' experience, we provide strategic and technical expertise to businesses across more than 50 industries. Our team of advisors and technical experts have the know-how to meet organizations where they are to develop actionable solutions and solve business challenges. We also collaborate with our expansive network of partners to design, deploy, and harmonize technology stacks across organizations. Our mission is to empower visionary business leaders and teams to reimagine the future of work to achieve better outcomes.
Want to share with a colleague? Download the PDF