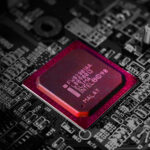 The Company At a Glance:
Industry: Computer Technology; Enterprise Software & Computer Hardware
Employees: 122,830
Interviewee: Sr. Architect for Customer-Support Portal
Key Points:
Cprime sends Agile Practice Lead across the country and then the world to train 6 teams from one of the largest computer software companies.
Company increases release time by 780%, improves transparency & visibility and increased customer feedback loop after engagement with Cprime.
They give praise Cprime for being easy to work with, having coaches with high expertise in Agile and creating an overall great experience.
Some of the images used were designed by freepik.com