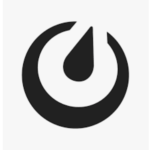 Mattermost is the open source messaging and collaboration platform built for development teams to drive innovation. Its on-premise and private cloud deployment provides the benefits of modern communication without sacrificing privacy. Mattermost gives developers the autonomy and extensibility they need to be more productive while meeting the requirements of IT and security teams.
Our Cprime experts work with many Hipchat Data center users who are actively looking to replace Hipchat Data Center as it sunsets. Some of our customers also express concern that there is no on-prem / behind the firewall alternative. For these privacy-conscious enterprises, Mattermost is the solution of choice.
Listen as Cprime's Director of Partnerships Dan Frost interviews Corey Hulen, CTO and Co-founder at Mattermost.
In this webinar, you'll learn:
Why Mattermost is a top real time communication / chat tool that is run behind the firewall –ensuring data security and compliance.
How you can migrate all your Hipchat data and integrations to Mattermost in a few simple steps and get your workflows back on track in no time.
How easily Mattermost integrates with most industry platforms, including Atlassian, and can scale to meet the needs of your Enterprise.
How you can enhance and customize integrations between Jira and Mattermost.
Watch the Webinar on Demand
Some of the images used were designed by freepik.com