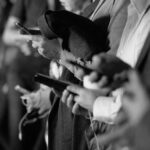 Microsoft Teams is the hub for teamwork in Office 365 – a platform for communication, collaboration, and content management, all from a single application!
At its core, Teams is a chat-based workspace in Office 365 that builds on existing Microsoft technologies woven together by Office 365 Groups. Teams is designed for teamwork and flexibility, it's web-based but also mobile-friendly. Powered by the cloud, Teams brings together the best of Office 365 – SharePoint, OneDrive, Office, Exchange, Planner, Stream, and more – into a single workspace for working with people, managing conversations, calls and meetings, maintaining files, and integrating Office 365 applications, so every team member has instant access to everything they need.
This webinar covers how to quickly get started with Microsoft Teams. Viewers are guided through the different ways to chat with one or more teammates and have conversations about work in channels. Additional topics covered are, how to join meetings with audio, video, and sharing, organizing and searching content and communications in Teams, and lastly how to manage notifications so you can stay in the know and in control.
In this webinar:
Getting started with Microsoft Teams
Using chat and conversations
Join a meeting
Sharing files
Managing notifications
Presenter: Andy Huneycutt
Watch the Webinar on Demand
Some of the images used were designed by freepik.com