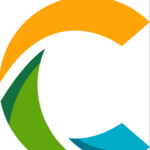 For many organizations governance, risk, and compliance management are strictly mandated by a regulatory body, and are a fundamental obligation and a cost of staying in business. For other organizations compliance and governance may, in fact, present an opportunity. Opportunity to introduce efficiencies, to implement best practices, and to increase quality, predictability, and accountability. Even an opportunity to gain some competitive advantage in the marketplace.
Can we introduce compliance without incurring burdensome processes and prohibitive overhead? Can we implement governance and still be agile? – yes we can!
In this webinar we'll explore how implementing compliance and governance with the Atlassian technology stack can significantly reduce overhead and friction. We will showcase how add-on solutions, such as Comala Workflows from Comalatech, can ease the introduction and management of compliance in your organization.
If compliance and governance are something you need to live with, or if you seek to explore the many benefits of introducing them to your work flow, this webinar is for you.
Watch the Webinar on Demand
Some of the images used were designed by freepik.com