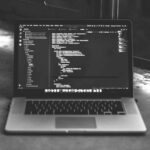 Join Stedman Ng (SVP of Cloud Enablement), Ken France (VP of Scaled Agility), Anne Steiner (VP of Product Agility), Brandon Huff (VP of Technology), and Chris Knotts (Innovation Product Director of Training).
For many of us the world just flipped, all of a sudden, from in-person to remote. What hasn't changed is the need to keep meeting and exceeding our business objectives. As a leader you're asking yourself what you can do to minimize disruption and continue enabling your people to be successful.
These challenging times can bring about newly found resilience and incredible innovation. And it all boils down to your people and how well they work together. Join Cprime leaders, agilists, and technical experts, to learn how Cprime is adapting to these new circumstances, the lessons we learned, and how we can help you adjust, adapt and thrive.
Some of the issue and recommendations covered include:
The 5 steps you can take right now (as a leader)
Maintain some sense of calm
Be proactive; balance planning and action
View this as an opportunity to accelerate change / transformation
Embrace opportunities for innovation
Watch the Webinar on Demand
Some of the images used were designed by freepik.com