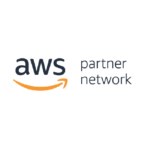 AWS Cloud Adoption Framework (Security Perspective)
The Amazon Web Services (AWS) Cloud Adoption Framework1 (CAF) provides guidance for coordinating the different parts of organizations migrating to cloud computing. The CAF guidance is broken into a number of areas of focus relevant to implementing cloud-based IT systems. These focus areas are called perspectives, and each perspective is further separated into components. There is a whitepaper for each of the seven CAF perspectives.

This whitepaper covers the Security Perspective, which focuses on incorporating guidance and process for your existing security controls specific to AWS usage in your environment.