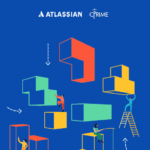 The ITSM mindset is shifting. In response, IT teams are switching to leaner, more agile approaches that value ease of use, collaboration, and knowledge sharing over complex, inflexible workflows. Learn how applying lean and agile principles can help IT teams gain efficiencies, stay nimble, and focus on services that deliver business value. Learn more about:
Best practices for long-term agile planning
How to "Shift Left" with self-service and build a knowledge-centric service desk.
An introduction to planning concepts in Portfolio for JIRA
How to proactively communicate service disruptions and use Chatops for rapid response in real-time.
How to set up Portfolio for JIRA with JIRA Software
How to adopt a formal Post Incident Review (PIR) process and find the root cause of problems faster.
Key take-aways for working with a Portfolio plan
How to streamline your approach to change management and automate where you can.